"TASTE" barrier-free design fork
Regular price
$223.00 TWD
Regular price
Sale price
$223.00 TWD
Unit price
per
Sale
Sold out
"TASTE" is a spoon and fork produced by Care Plus , a welfare equipment specialty store . It's easy to use even for those with weaker grips or narrower arm movements. Besides being easy to use, it also has a nice look.
share
target person

[your symptoms]
Hemiplegia, hand tremors, hand weakness, pain when bending fingers, weakness,

[name of disease you have]
Cerebrovascular disease, cerebral palsy, cervical spinal cord injury, Parkinson's disease, rheumatoid arthritis
size

Straight...Length 20.8cm, width 2.2cm
Grip... Length 19.8cm, Width 2.2cm"
weight

Straight...21.5g
Grip...22g



mail

Japan…About 1 to 2 weeks China…Around 2 to 3 weeks

Handling Precautions

◎ If used for a long time or frequently, metal parts may stick to the surface and make it black.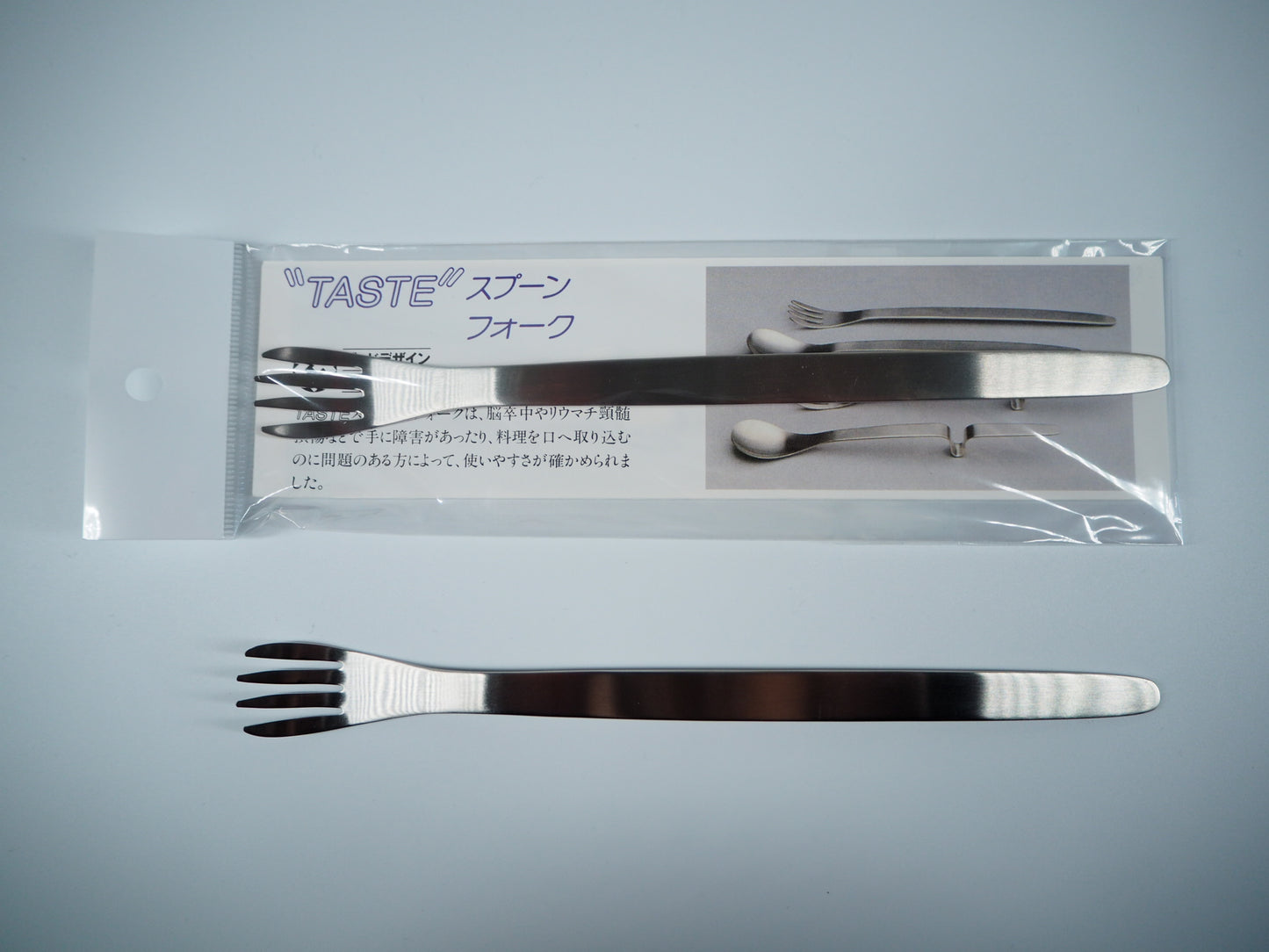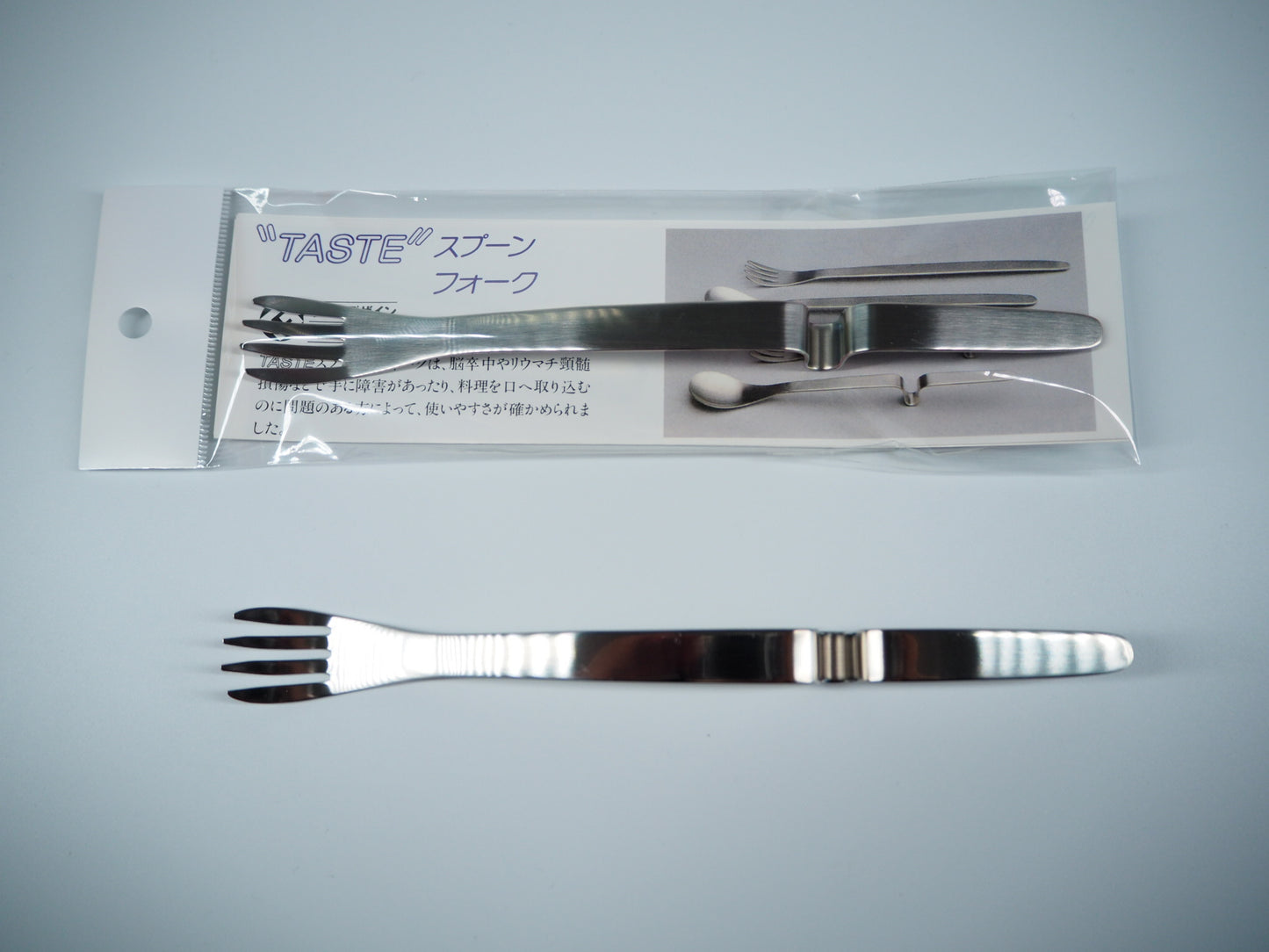 Features
◆The feeling of chopsticks

TASTE's spoon and fork handles are long and light so you can use them like chopsticks. Even if you use a spoon or fork, you can continue to use your familiar Japanese utensils. The spoon has a shallow tip and a small shape that fits easily into the mouth from any angle. Because the fork's comb is short, you can also scoop the noodles.

◆According to the movement of the body

You can choose from two types of spoons and forks: flat and handle. The flat version is recommended for those with narrow arm movements. Thanks to the long handle, you can bring it to your mouth without moving your arms too much. For those with weaker grips, the grip type is recommended. The handle has a grip that you've swam a little over, which acts as a fulcrum so you can hold it stably without falling out of your hand.

◆Function of function and appearance

Designed by Toshiharu Arai, a leading expert in universal design, it combines functionality and aesthetics that are easy for anyone to use. The shiny shape that stretches smoothly expresses anyone's desire to dine on their own.