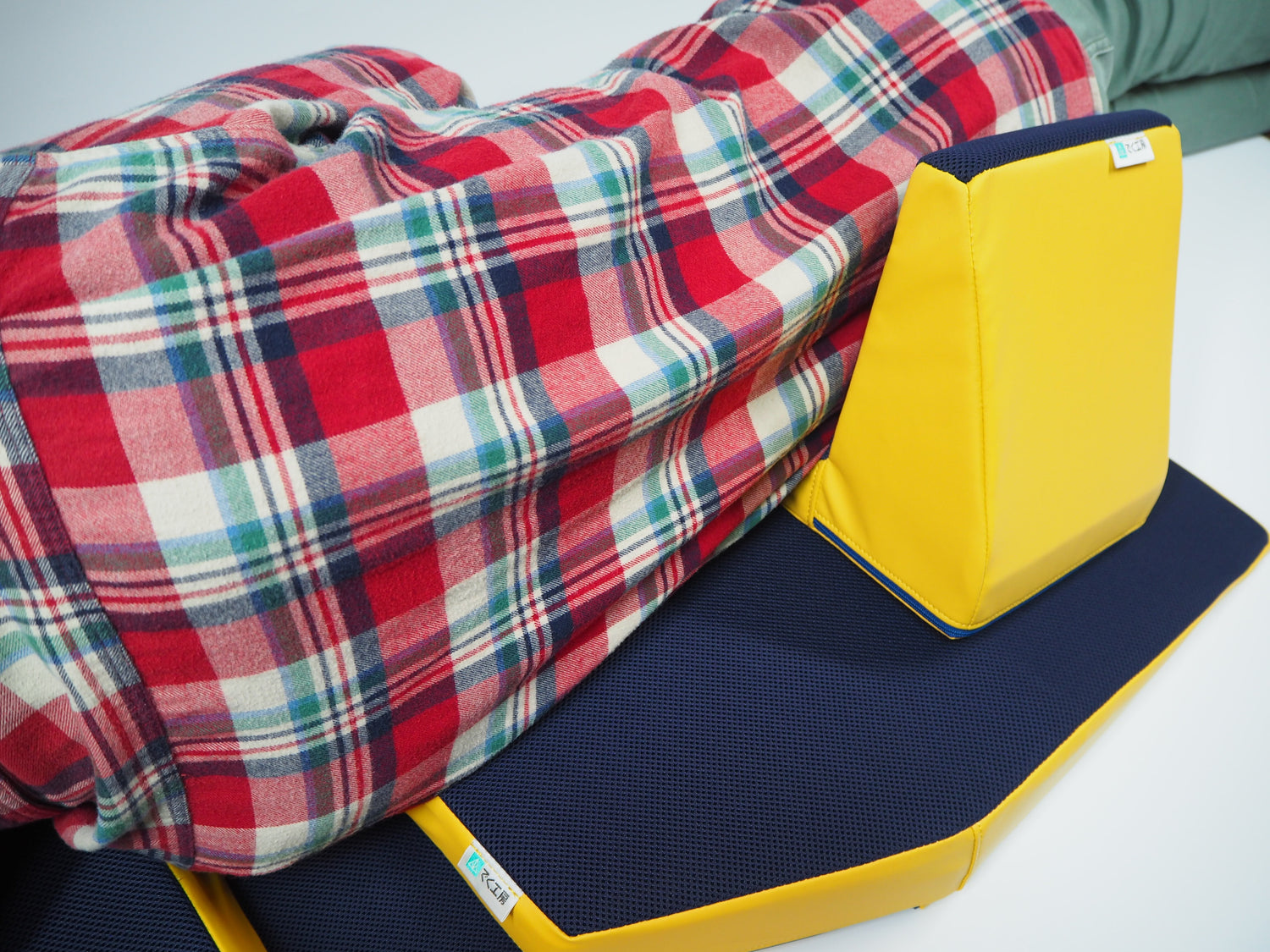 Three brothers sleeping on the side
Product efficacy is:
◆Maintain a comfortable posture
◆Prevention of bedsores
◆Prevention of Aspiration Pneumonia
Really? Please confirm customer opinions used so far.
【70 years old and above, male, left hemiplegia, recommended by acquaintances】
At that time, there was a grandfather with left hemiplegia of 70kg in the collective home where I worked at night. At night, you can sleep well in the supine position, but in the right lateral position, the position of the left foot is not fixed, the upper body is opened to the back, and the body becomes twisted, so the sleep becomes lighter. "I can't sleep" and "It hurts", the old man said at night, but he was worried that other users would not wake up or complain because of his loud voice.
Even for him, he slept lightly at night, so he was lethargic during the day. The amount of food and water was reduced and he felt constipated.
His doctor talked about using sleeping pills, but before that, I decided to try tools to change his posture. I measured Grandpa's body with a tape measure and prototyped together at Deku-Kobo. I'm a little concerned because Deku-Kobo told me "Tools don't make sense if they don't work from the moment you use them. The same goes for glasses."
sleep! It's a good night's sleep‼ 2nd and 3rd day‼
Another benefit is that "anyone can get the same effect" as long as they know how to set it up. It doesn't matter if you are dexterous or clumsy. I am happy to report to Deku-Kobo immediately.