A set of 6 adapters for "Amiche" to universal crochet
Regular price
$899.00 TWD
Regular price
Sale price
$899.00 TWD
Unit price
per
Sale
Sold out
A set of 6 adapters, suitable for all sizes of crochet hooks, from commercial lace hooks to size 10 crochet hooks.
sia
About Amiche
how to use
PDF:如何使用Amiche
target person

[your symptoms]
Hemiplegia, hand tremors, hand weakness, pain when flexing fingers, weakness, finger deformities, numbness from drug side effects, tactile disturbances, prosthetic hands, decreased grip strength or limited hand movement, cognitive disorders

[name of disease you have]
Cerebrovascular disease, cerebral palsy, cervical spinal cord injury, Parkinson's disease, rheumatoid arthritis, finger osteoarthritis, tenosynovitis, carpal tunnel syndrome, Heberden's node, CM arthropathy, snapping fingers
size

Thread 1 (5.8mm inner diameter, compatible with 9 and 10 crochet hooks) 2 thread (5.3mm inner diameter, compatible with 7.5 and 8 crochet hooks) 3rd thread (4.8mm inner diameter, compatible with 7.5 crochet hooks)
Size 4 thread (4.0mm inner diameter, compatible with crochet 5, 6, 7, 7.5) Size 5 thread (3.2mm inner diameter, compatible with crochet size 2, 3, 4) Size 6 thread (2.8 mm inner diameter, generally compatible with crochet and lace needles) )
mail

Japan…About 1 to 2 weeks China…Around 2 to 3 weeks
Handling Precautions

◎Please keep it out of reach of infants and young children.
◎ Avoid using and storing in places with direct sunlight, high temperature and humidity.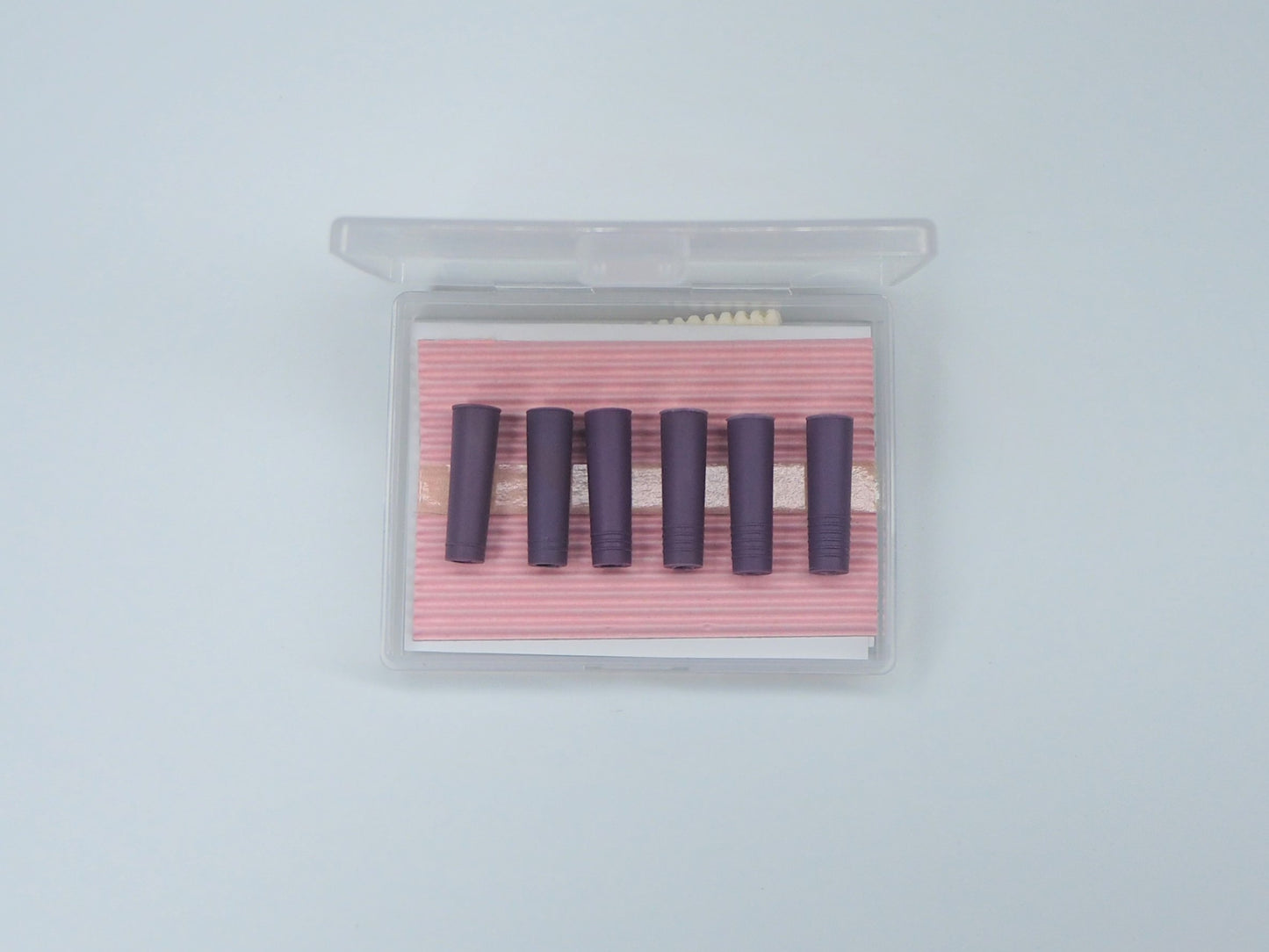 Amiche
The opportunity for the birth of "Universal Crochet Amiche" was an encounter with a knitting artist. The woman has hemiplegia due to cerebrovascular disease and also has mild cognitive impairment. After being ill, she had to give up the art of weaving, which she once loved, and gradually stopped going out. The family was very worried and contacted Ms. Hirata, the current representative of Amiche. Ms. Hirata is a well-known knitting teacher and has a working experience as a nurse, teaching knitting skills to many sick and disabled people.
Ms. Hirata felt the same joy when the woman picked up the knitting needle again. However, the needles slipped off again and again, and the hands could not control the yarn freely, making it very hard to knit. Seeing her appearance, Ms. Hirata thought, is there a needle that allows people with inflexible fingers to knit easily?
After doing a lot of research, she found that no company seemed to make such needles yet. There are too few customers, please do not move big companies to do it. For small and medium-sized enterprises, it is difficult for the benefits to cover the development costs. Ms. Hirata thought, "That's all I can do!" This is what happened in 2012.
However, even if you have the idea of ​​doing it yourself, where should you start, it is really a dilemma for a housewife. However, Ms. Hirata's enthusiasm for this idea has attracted many people who are willing to help. Some people helped apply for subsidies, some factories offered to help with production, and weaving teachers and disabled people also gave feedback on the products. According to the feedback, the trial production has been repeated again and again, and the number of repetitions has been more than 100 times.
After all kinds of difficulties, the current product was finally born. Many people with inflexible fingers use this knitting needle to once again feel the joy of knitting. Listening to their voices, Ms. Hirata expressed her heartfelt emotion: "Watching your own ideas take shape is as happy as seeing your children jumping around." When promoting this product, it was like sending a child to marry. That's the heart of this product.
how to use
Restart knitting that has been abandoned
The hand holding the crochet becomes unusable due to illness or disability ... This crochet was developed for this type of client. It can be used by securing the crochet hook to the hand with an auxiliary strap without holding the crochet hook. Reduces the hassle of dropping needles and the risk of injury from straining. In addition, the unique shape is designed according to the movement of the hand, the thick grip part makes it easy to grasp, and the curve of the main body subtly fits the shape of the hand, so that the hand or arm can be knitted without any burden. We hope that even those who suffer from inconvenient hand movement due to hemiplegia can regain their old spirits and smiles by enjoying knitting again.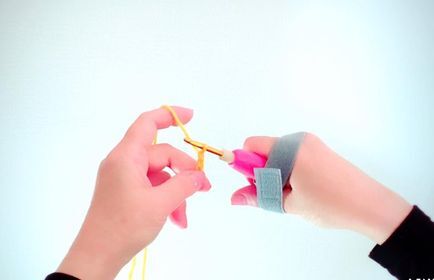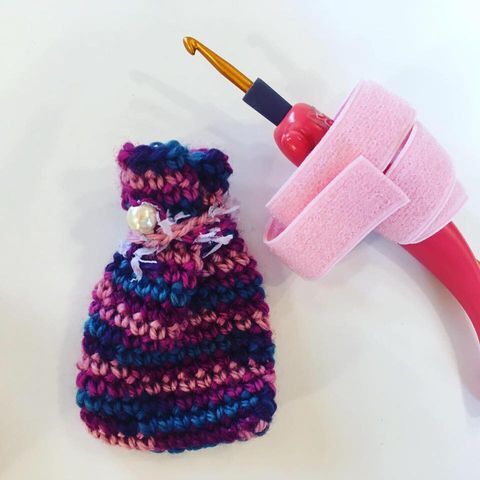 There is a famous clinic in Minnesota called the Mayo Clinic. Dr. Robert Robert, chair of the clinic's epidemiology department, published a study showing: "Participating in arts and crafts and social activities contributes to brain health. Doing these activities in middle or middle/late life may reduce the risk of cognitive decline." Giving up hobbies and social activities because of illness or disability is more responsible for stagnant brain activity and other risks such as dementia than disease or disability itself. Knitting reduces these risks.
The meaning and reward of life

No matter how old you are, or whether you have a disability, there will still be a desire to "benefit others" or "to do something fun." Knitting is not only one's own cognition of the meaning of life, but also a manifestation of benefiting others.
In addition, although he is old and physically disabled, he is still actively engaged in knitting work, which will surely make people around him feel relieved. Please use Amiche to enjoy the things you love and the things you can do.