Universal design scissors "mimi" mini
Regular price
$262.00 TWD
Regular price
Sale price
$262.00 TWD
Unit price
per
Sale
Sold out
The miniature everyone's scissors "mimi" are recommended even if you are doing a manicure or manicure.
Share
target person

[your symptoms]
tremors, hand weakness, pain when bending fingers, weakness

[name of disease you have]
Cerebral palsy, cervical spinal cord injury, Parkinson's disease, rheumatoid arthritis, finger osteoarthritis
Material

Blade/Stainless Steel, Handle/Lid/Synthetic Resin
size

Overall length /10cm, blade length /2.5cm
mail

Japan…About 1 to 2 weeks China…Around 2 to 3 weeks
Handling Precautions

◎Be careful not to injure yourself when carrying and storing knives.
◎This knife is suitable for cutting soft materials such as paper and vinyl. Do not forcibly cut hard or thick objects. You may lose quality.
◎ When storing, please close the scissors and keep them out of the reach of infants and young children.
◎ Do not use if the product is damaged or deformed.
◎ Do not point the tip of the knife at people.
◎ Avoid using it directly on the table that is easy to scratch.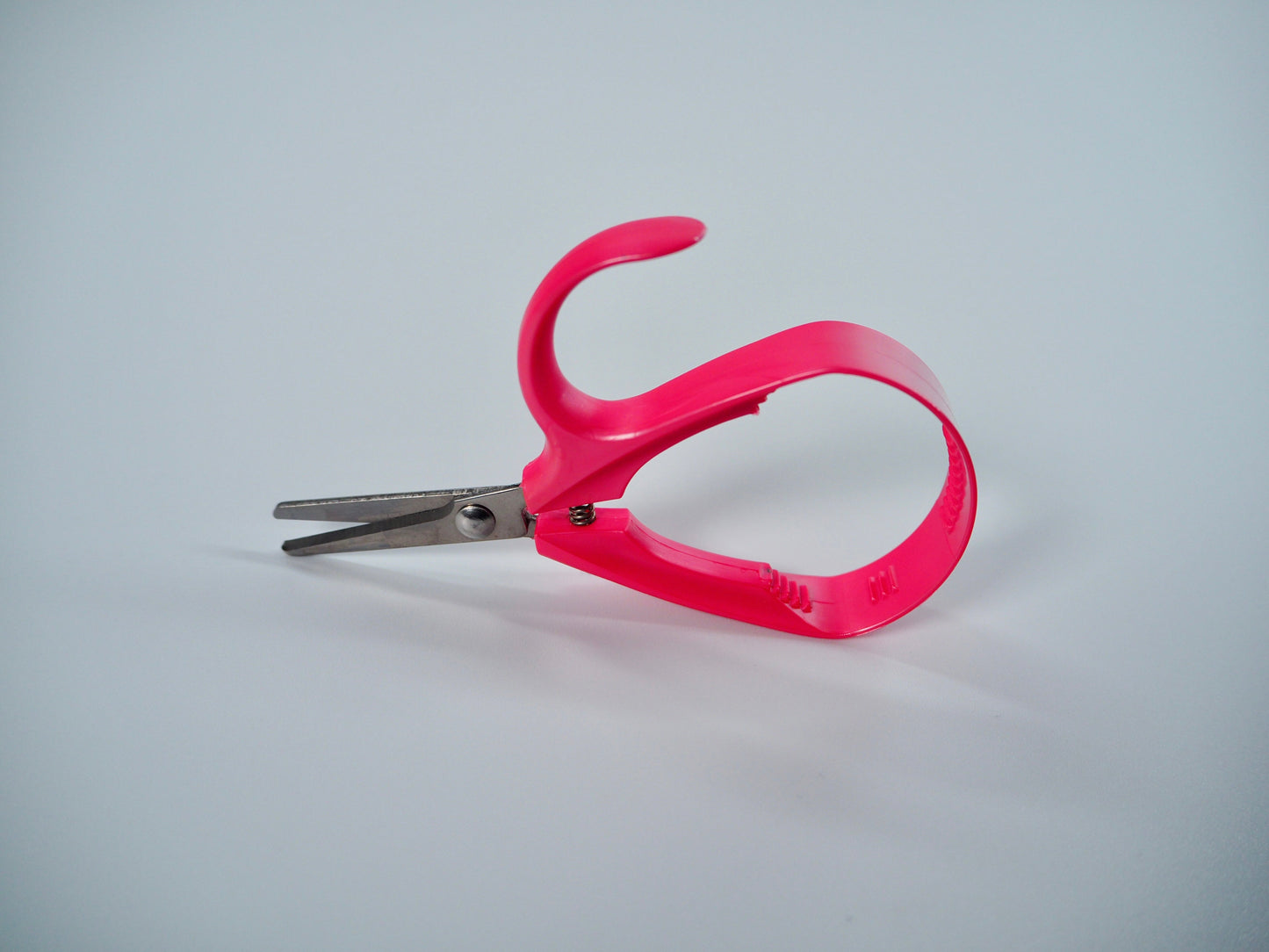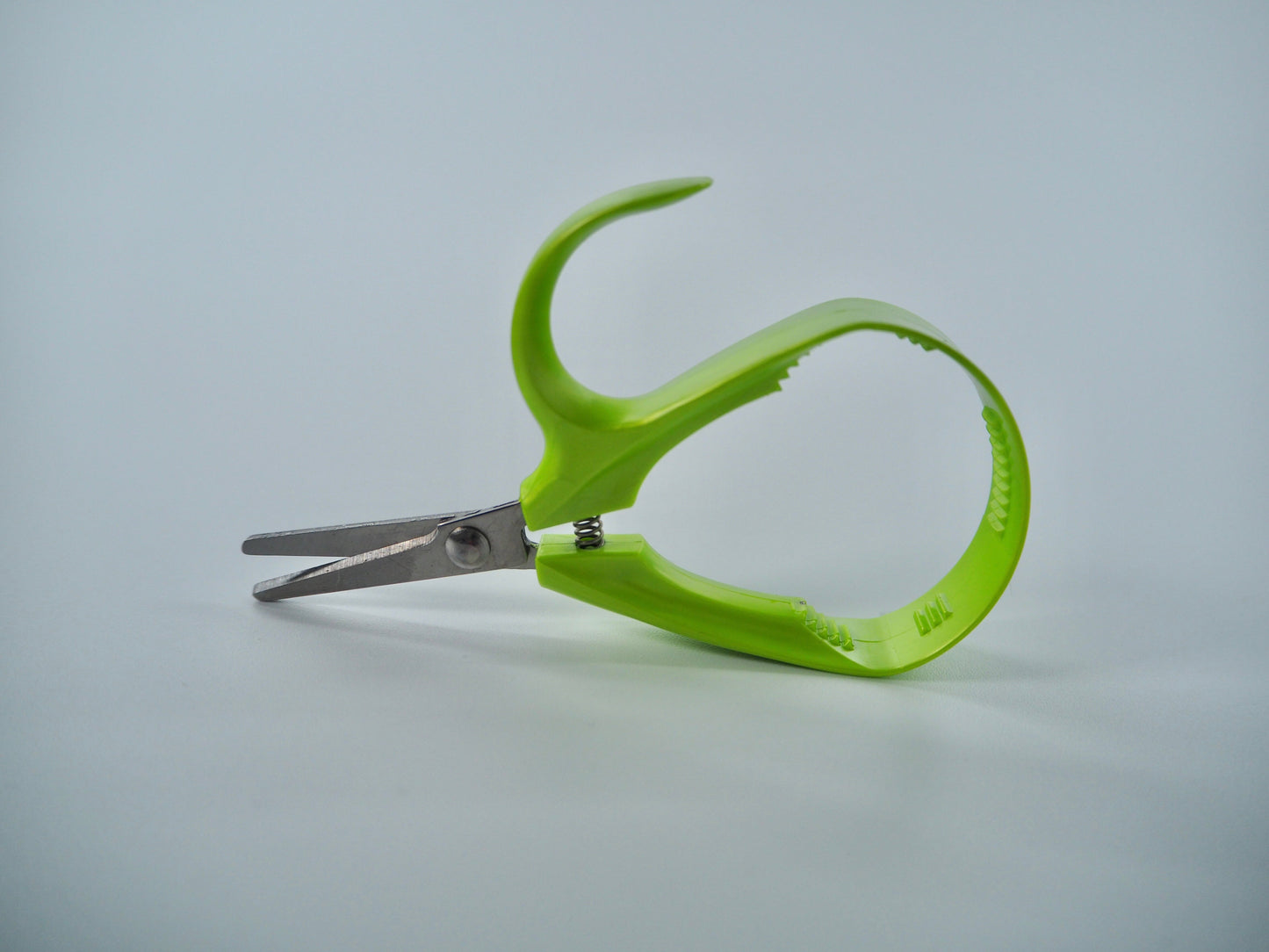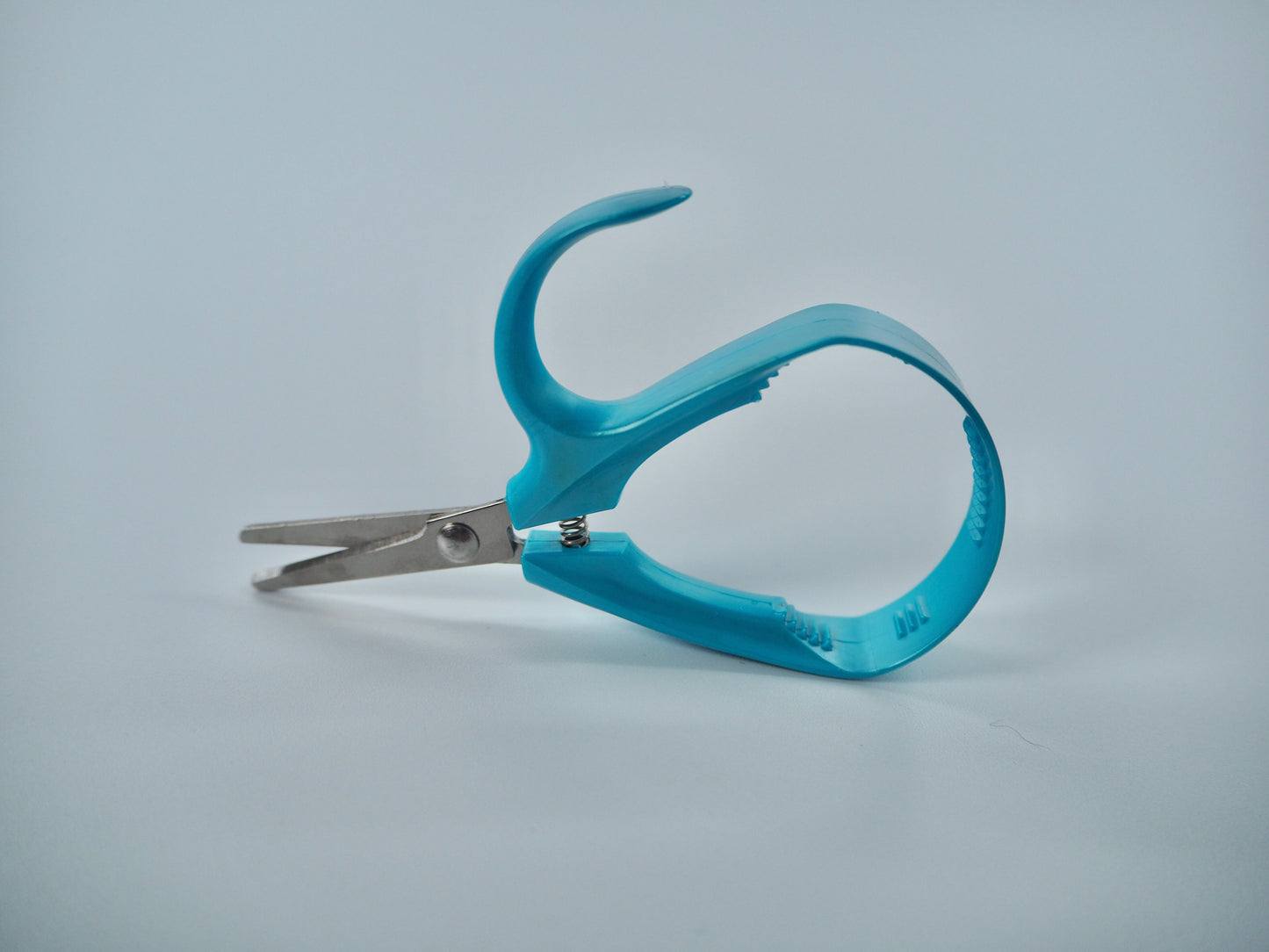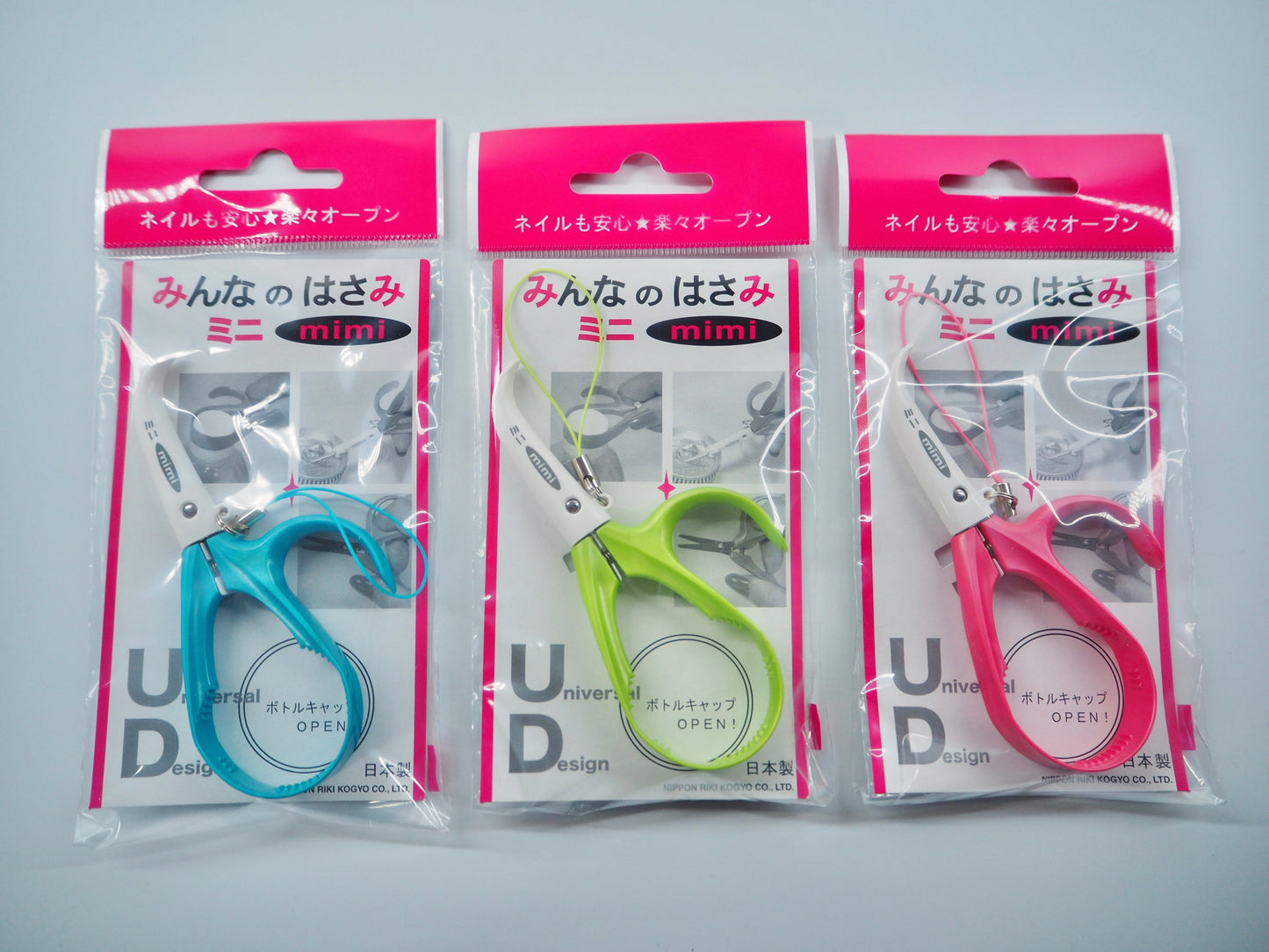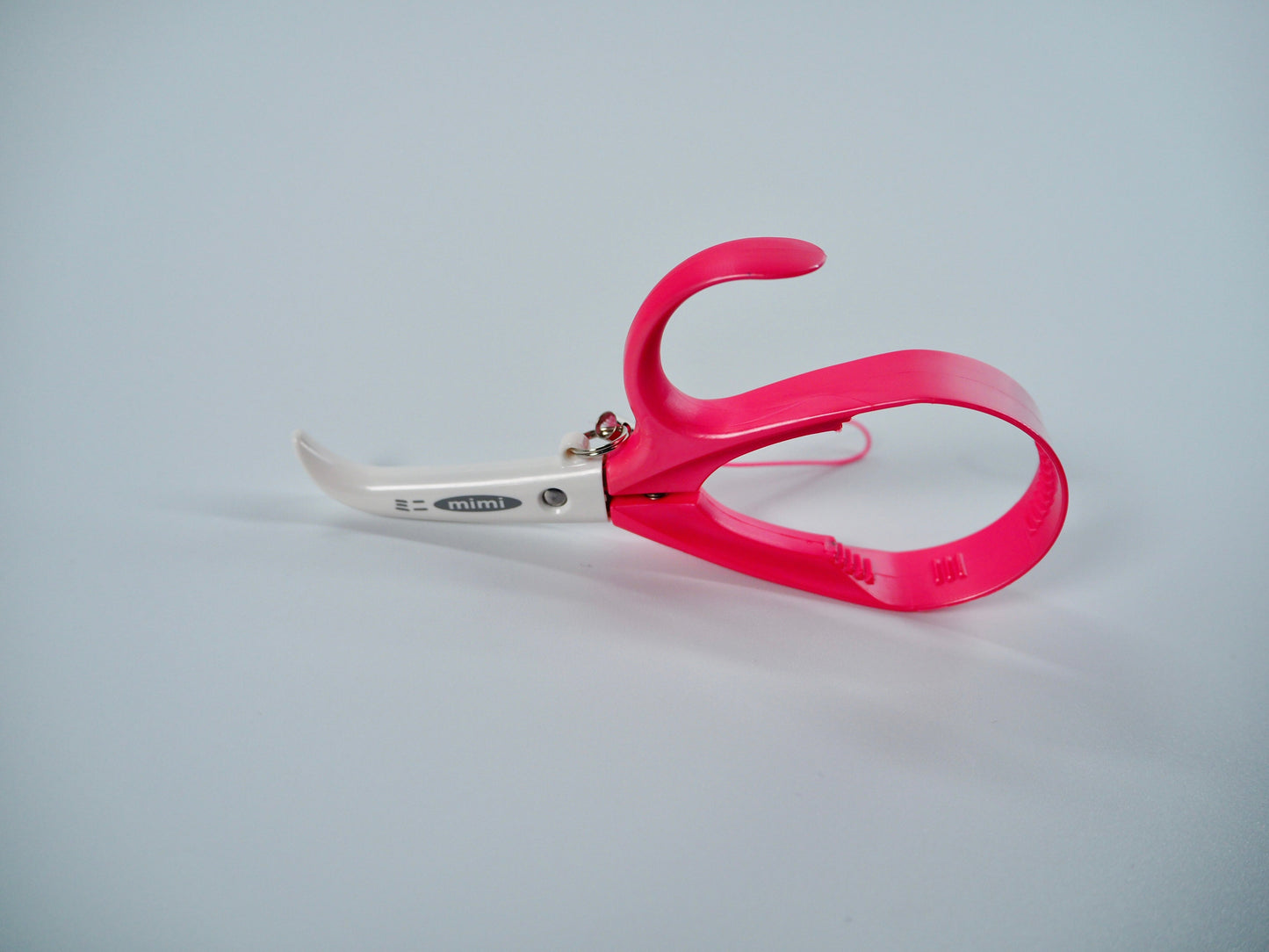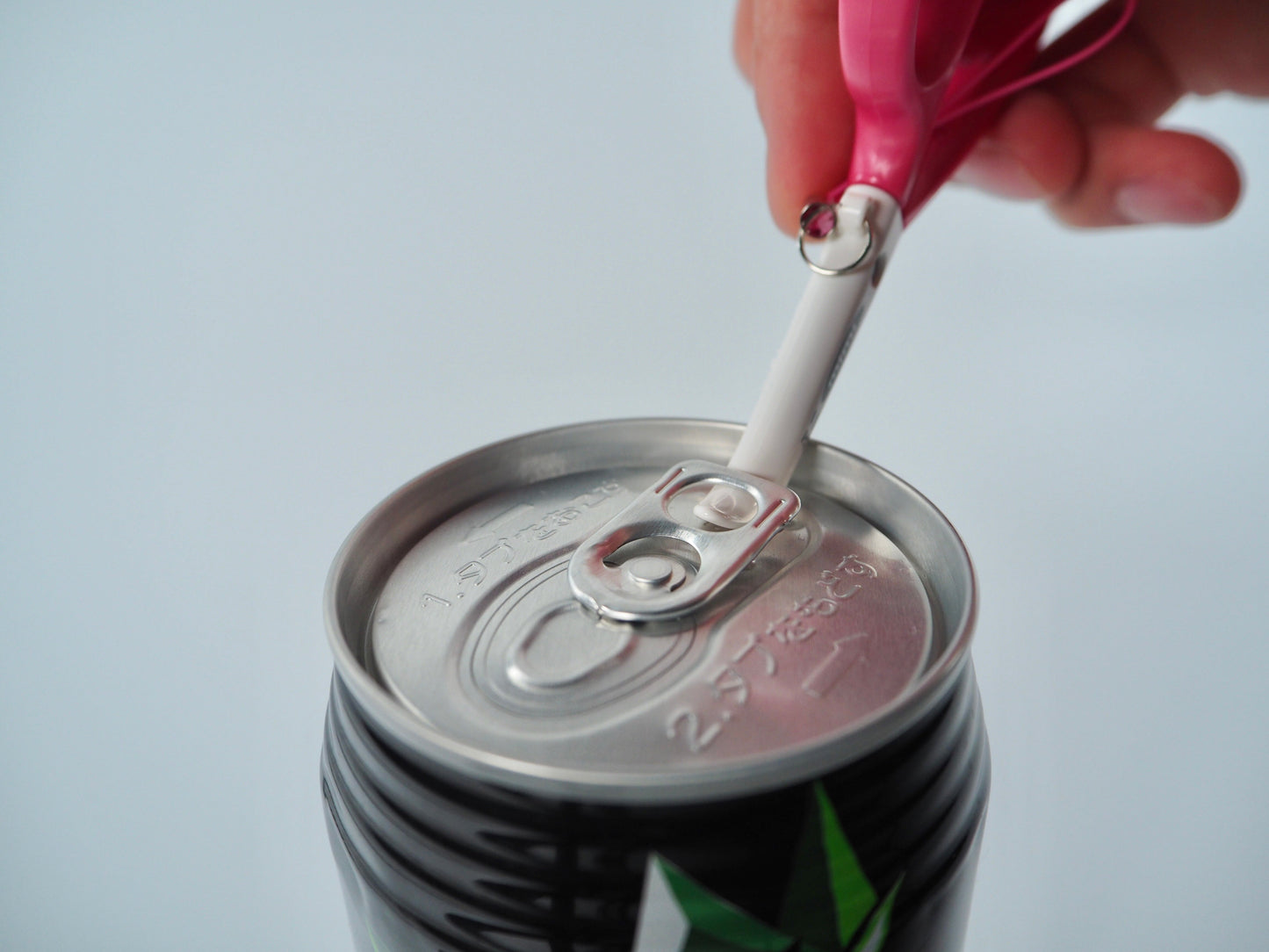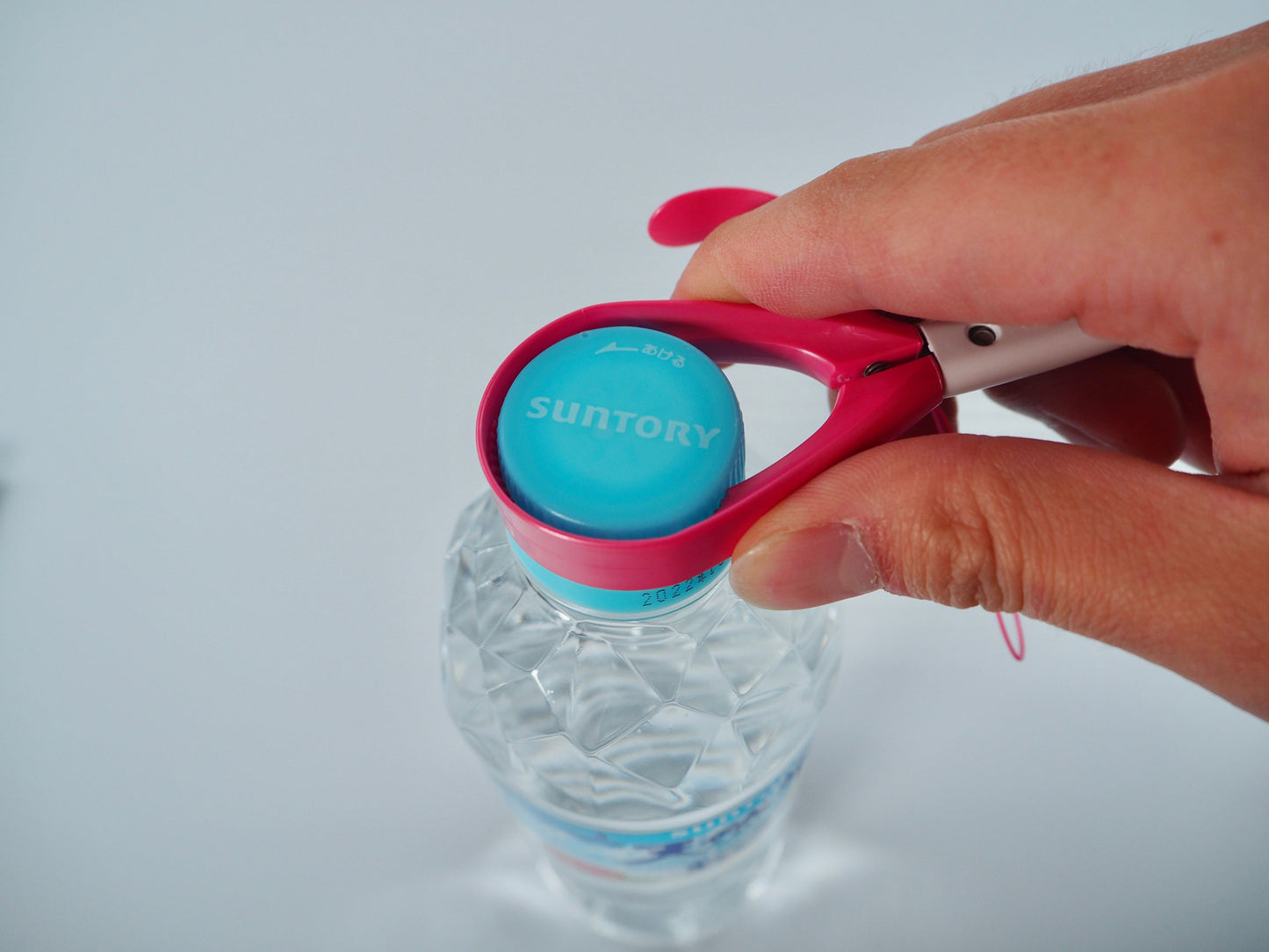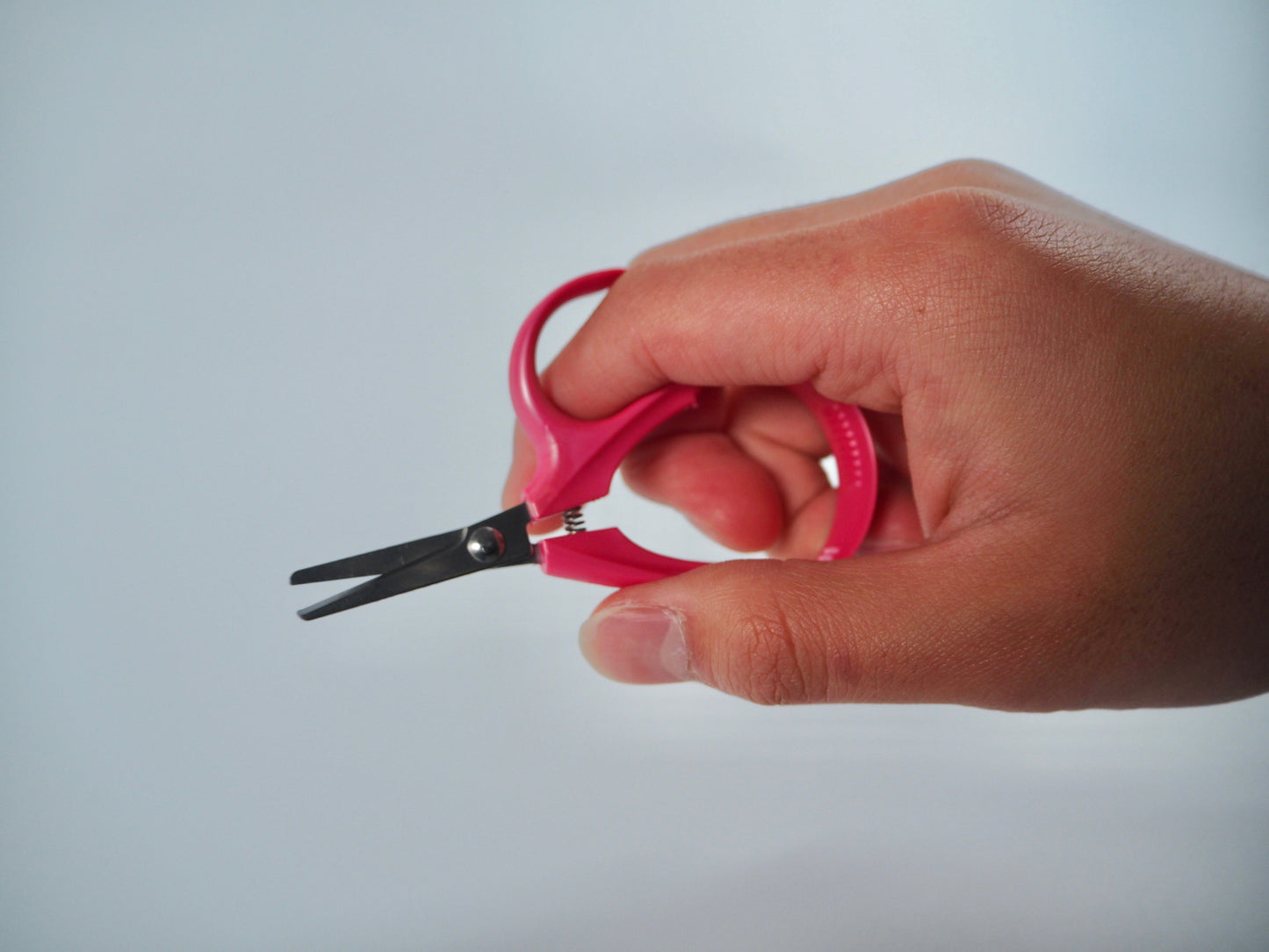 ◆ Portable "Universal Scissors"

It is a mini size of 10 cm size. Comes with a strap and scissor sleeve for easy portability. Like mimi, you can not only grab it, but also push it to cut it. Both left and right hands can be used.

◆Also suitable for corkscrews and ring-pull corkscrews

It will be very successful as a bottle opener for PET bottles and pull tabs if you put it in a scissors case. That's why it is recommended for those who are doing manicures.

◆Three colors to choose from

Choose from three colors of pink, blue and green to suit your mood.