Universal design scissors "mimi"
Regular price
$656.00 TWD
Regular price
Sale price
$656.00 TWD
Unit price
per
Sale
Sold out
It is a collaboration between Arai Toshiharu, a leading specialist in universal design, and Japan Sharps Industry, a leading manufacturer of blades.
share
target person

[your symptoms]
tremors, hand weakness, pain when bending fingers, weakness

[name of disease you have]
Cerebral palsy, cervical spinal cord injury, Parkinson's disease, rheumatoid arthritis, finger osteoarthritis
Material

Blade / Stainless Steel (Fluorine Coating) / Handle: Synthetic Resin
size

Overall length /21.5cm, blade length /6.3cm
mail

Japan…About 1 to 2 weeks China…Around 2 to 3 weeks
Handling Precautions

◎Be careful not to injure yourself when carrying and storing knives.
◎This knife is suitable for cutting soft materials such as paper and vinyl. Do not forcibly cut hard or thick objects. You may lose quality.
◎ When storing, please close the scissors and keep them out of the reach of infants and young children.
◎ Do not use if the product is damaged or deformed.
◎ Do not point the tip of the knife at people.
◎ Avoid using it directly on the table that is easy to scratch.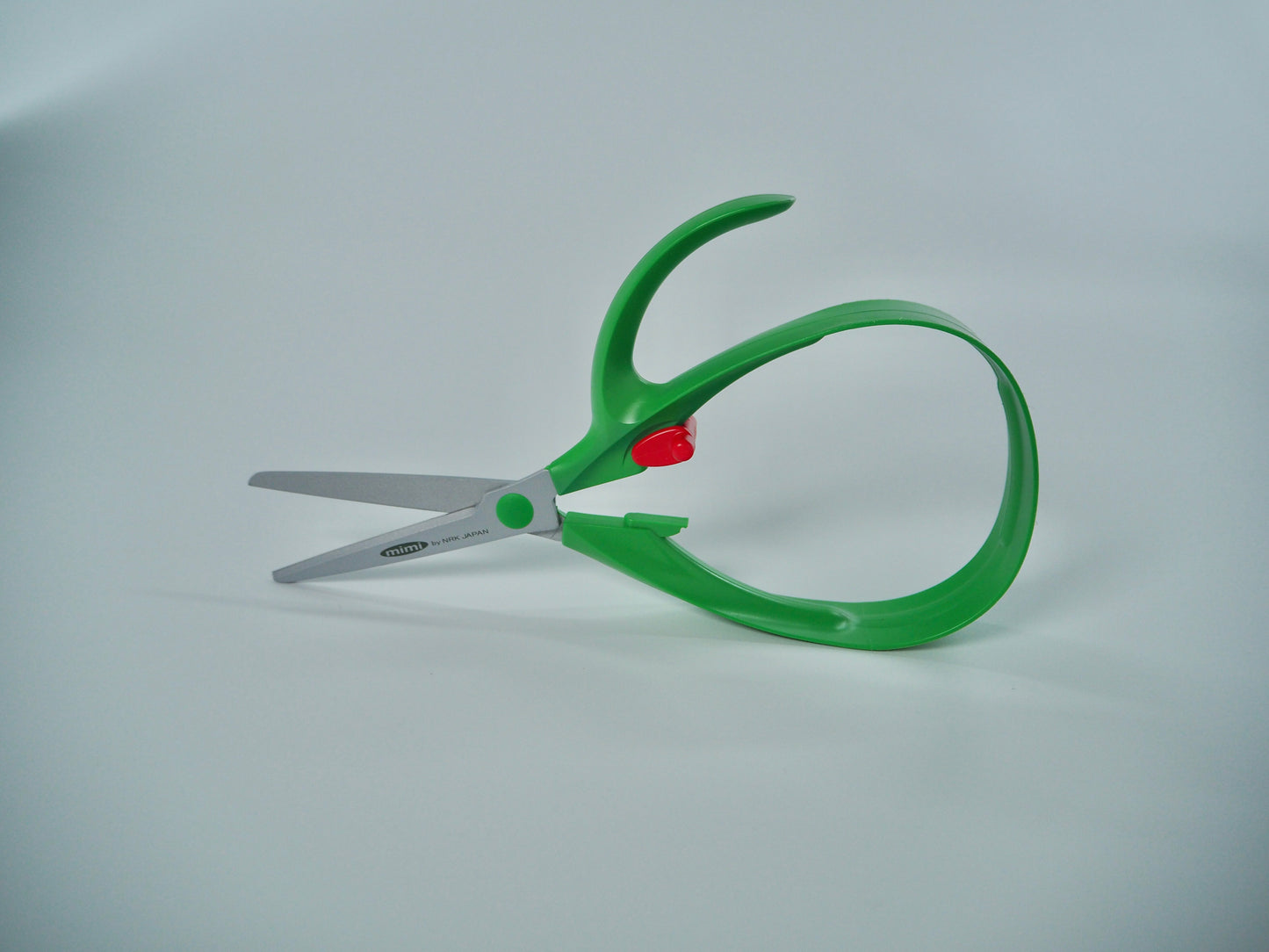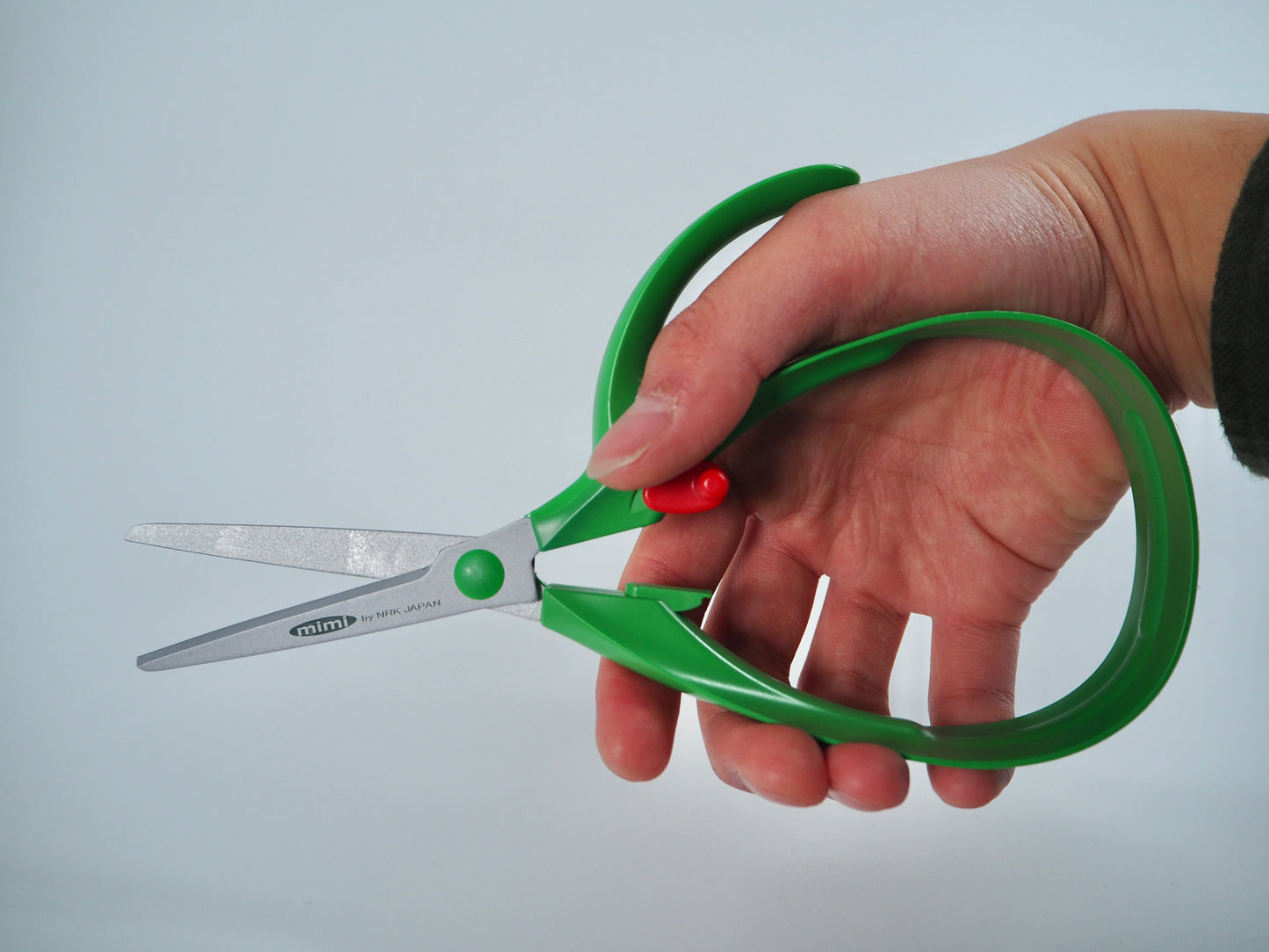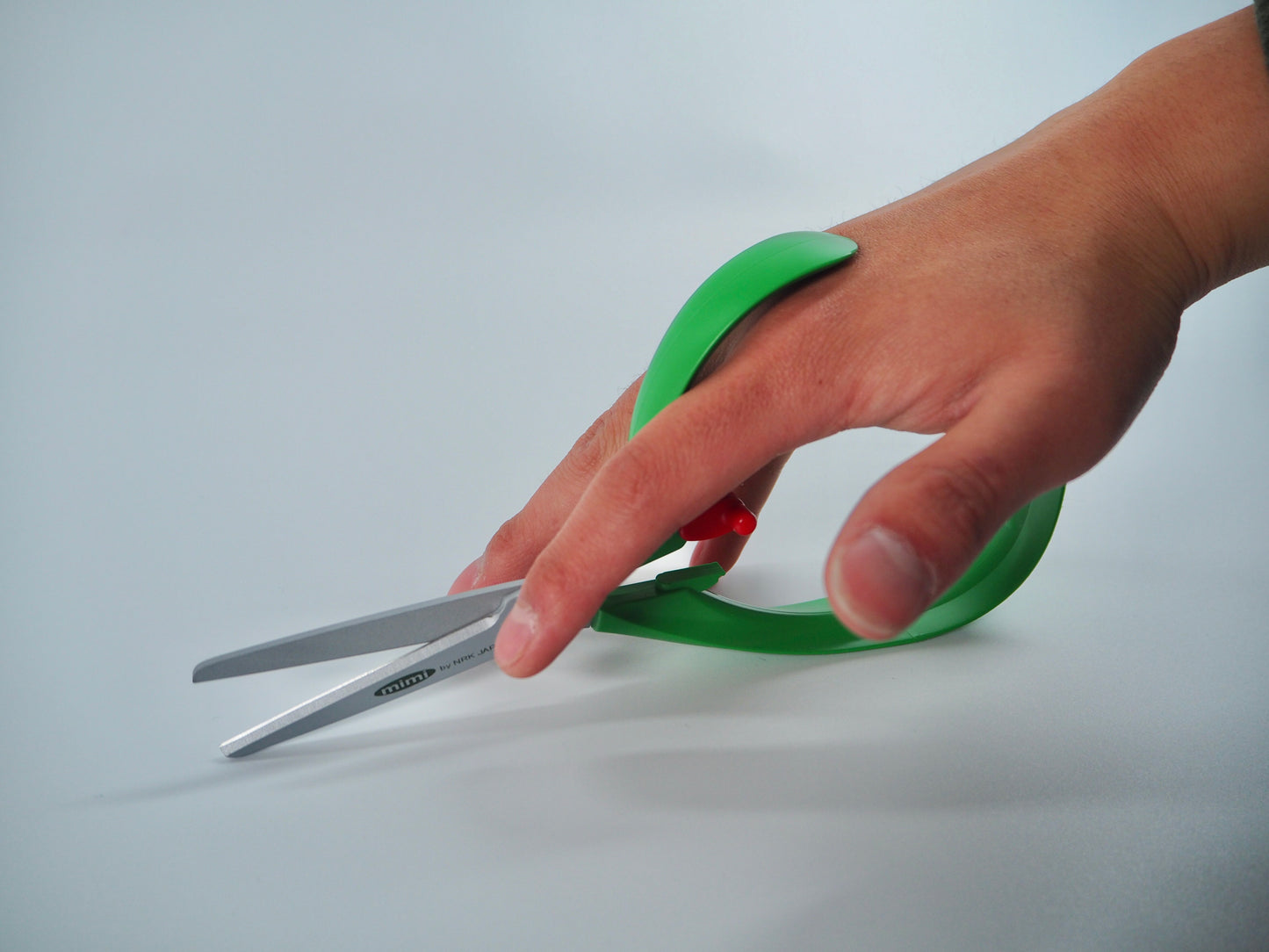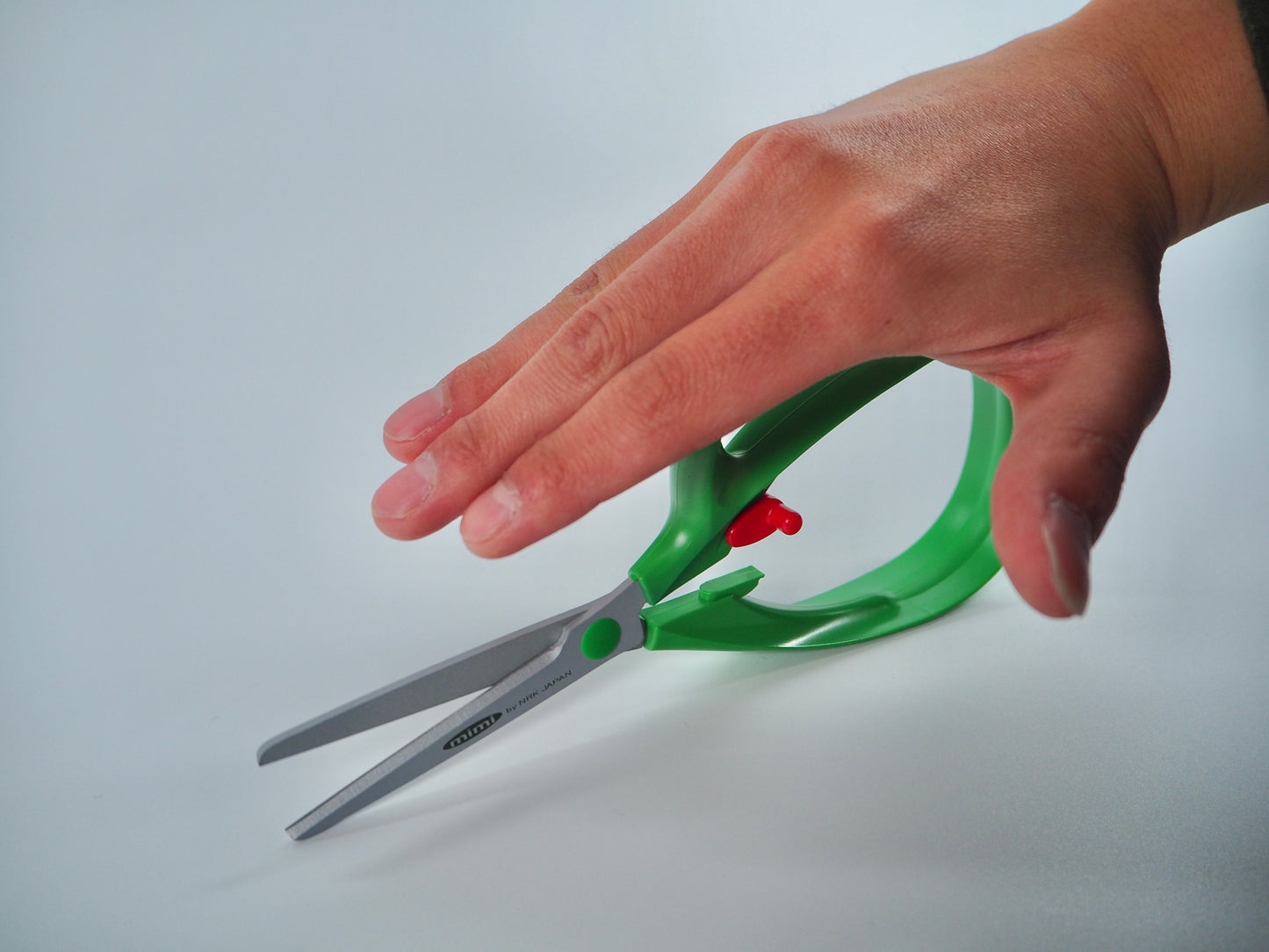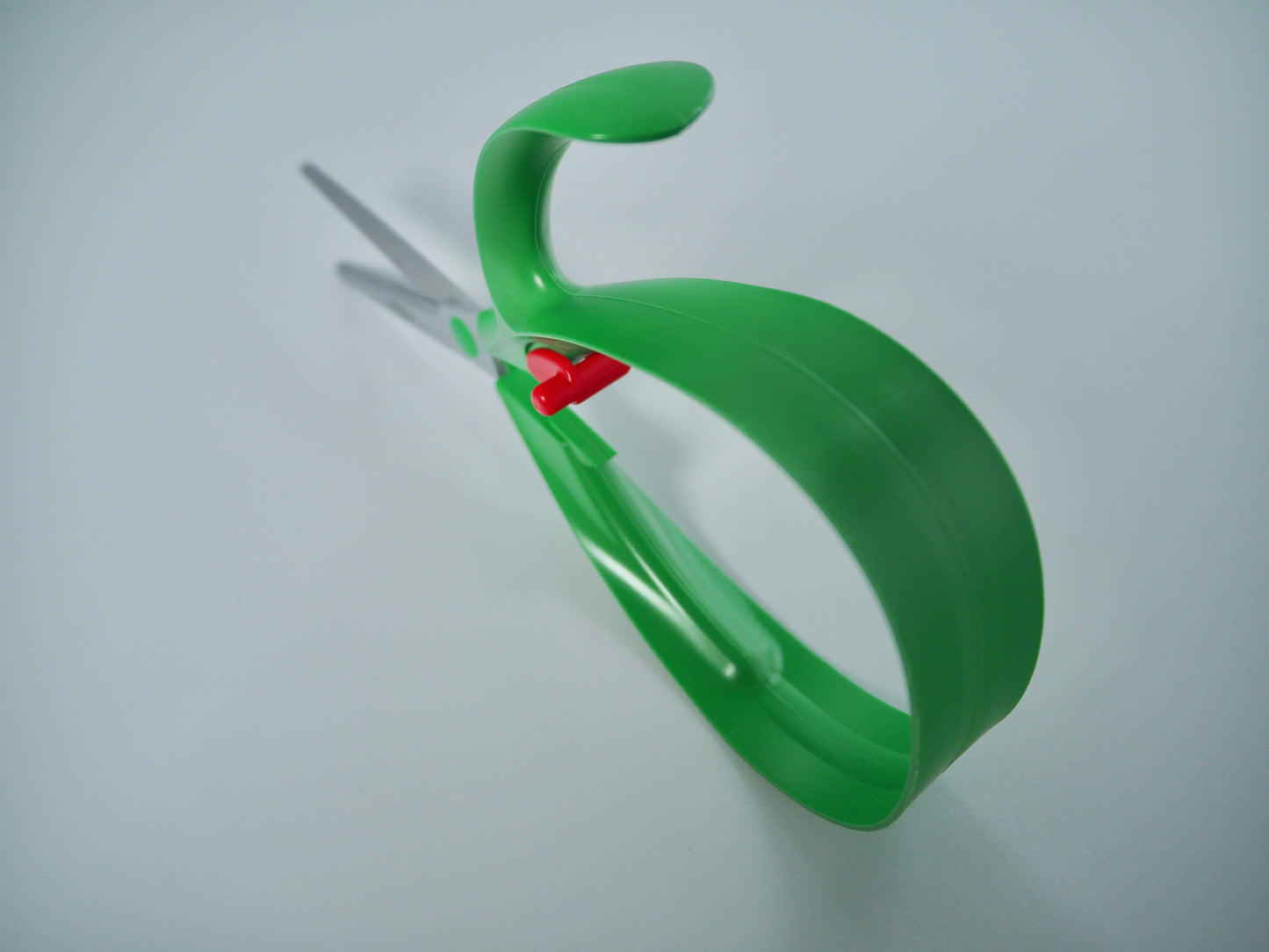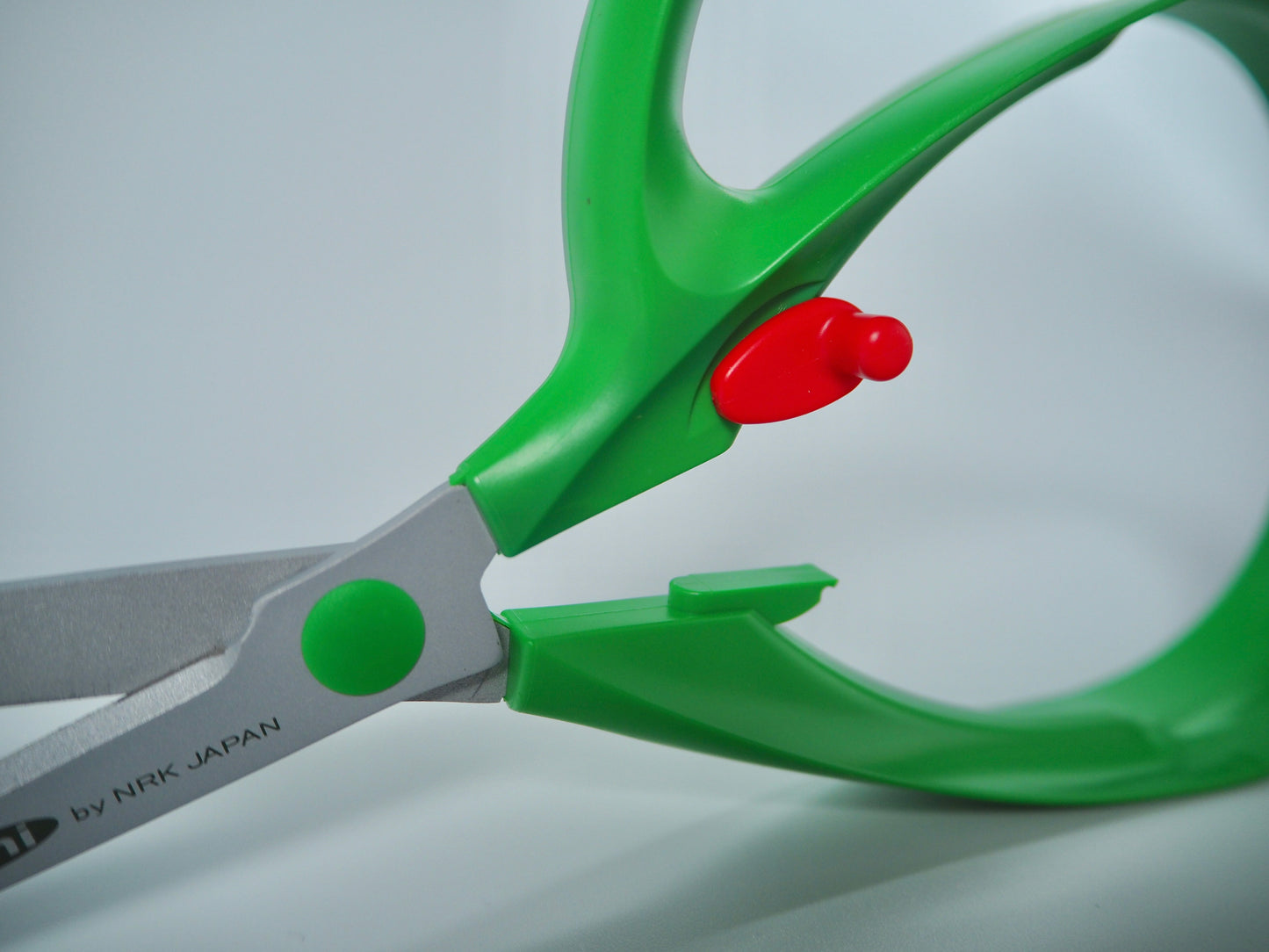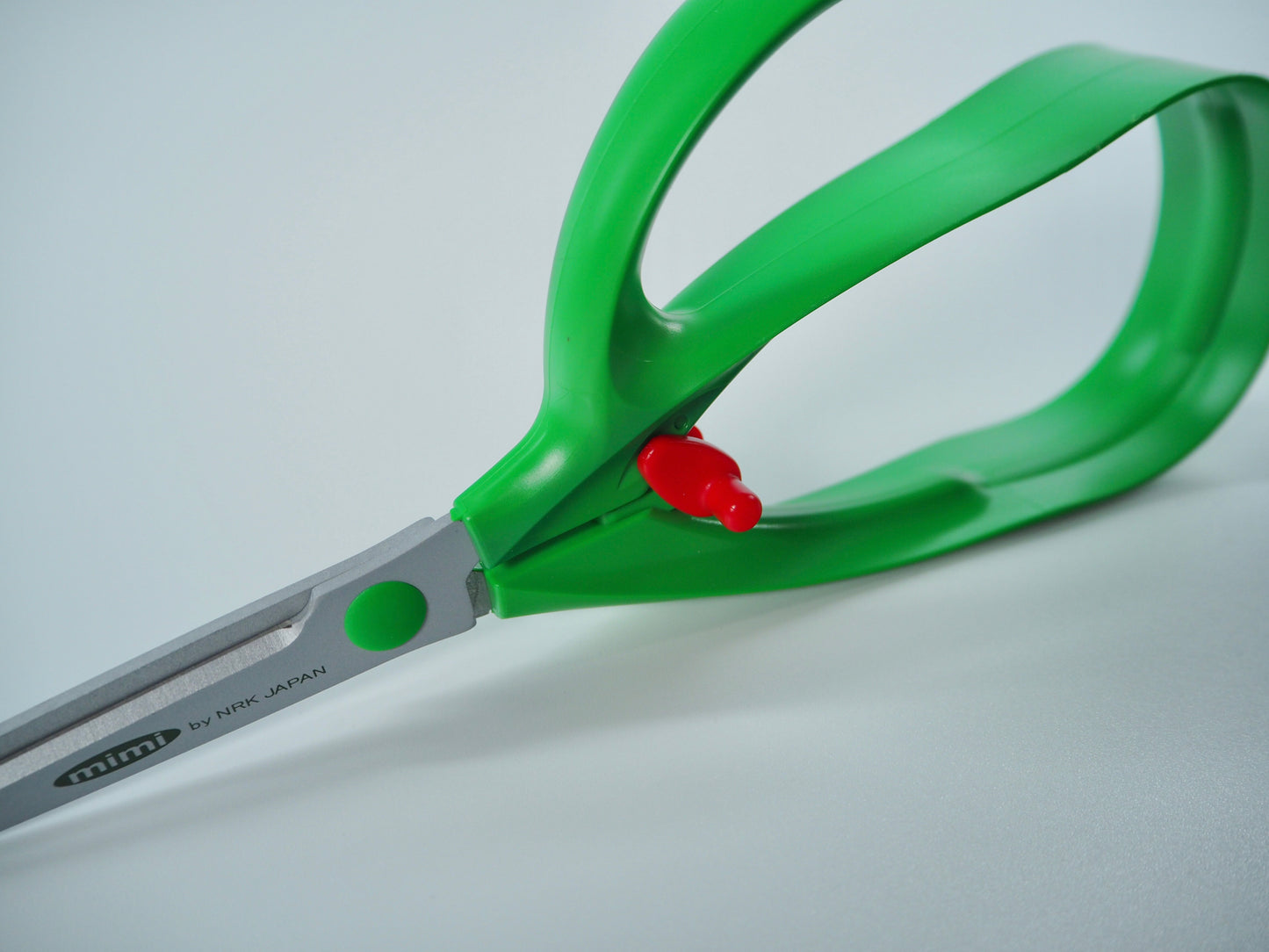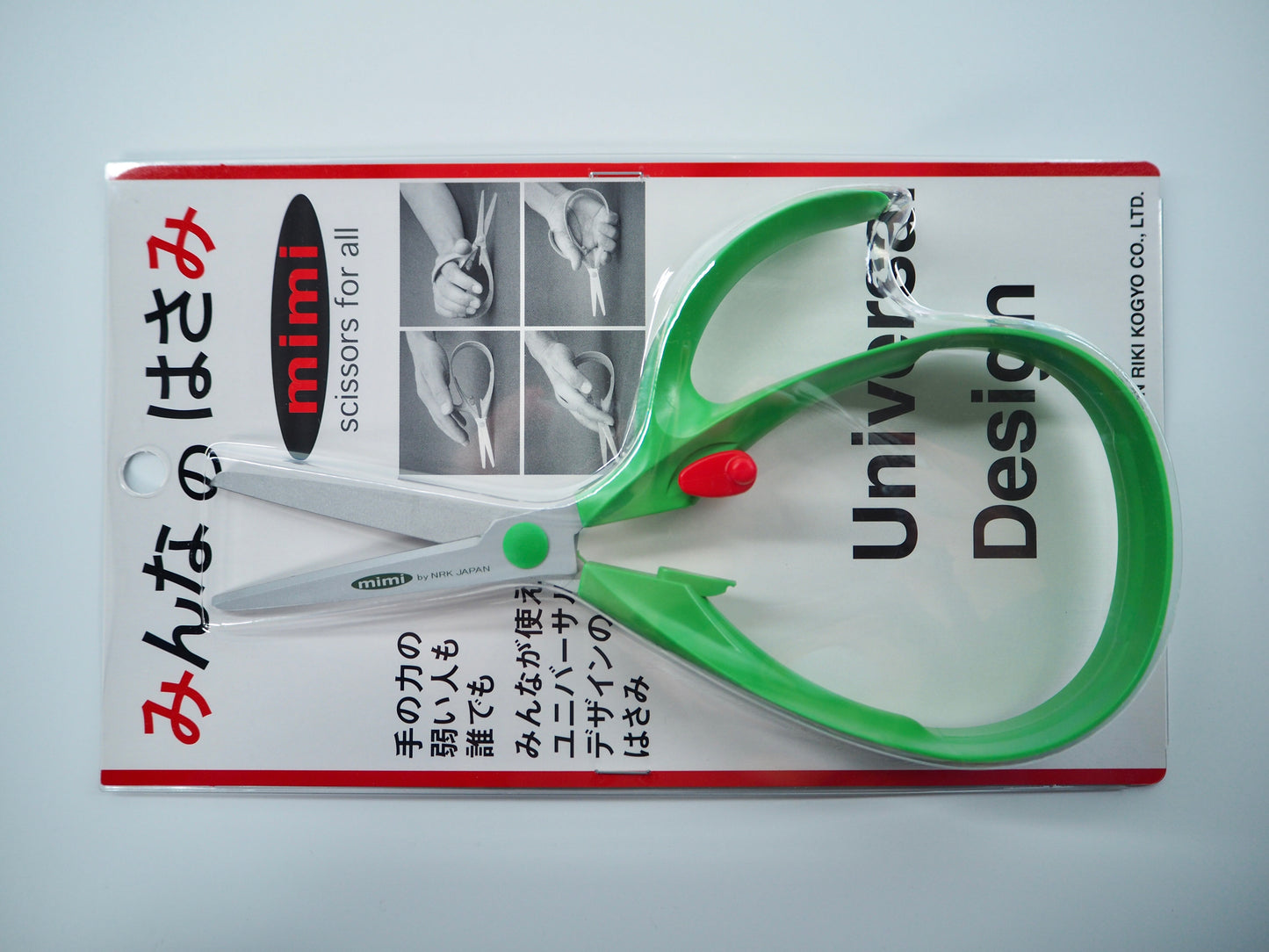 Features
◆You can hold and cut in many ways

Not only can you hold it in your hand, but you can also place it on a flat surface and push it to cut. Even if you don't hold it, you can hold it with your arms and push with your chin.

◆It can be cut with a little force

It takes a lot of force to put the scissors back after cutting. This pair of scissors utilizes the repulsive force of the resin, so it returns quickly. Whether you are a child, the elderly or a disabled person, it can be cut out effortlessly.

◆Sharpness is perfect, but safe

The sharpness is excellent by the Japanese sharp tool industry, which has been using blades since the Japanese sword era. Still, the blades are built with safety in mind.