"Enjoy a cup" as a welfare item as a gift
Regular price
1,717.00 ฿ THB
Regular price
Sale price
1,717.00 ฿ THB
Unit price
per
Sale
Sold out
Deku-Kobo 's " Easy Scoop Tableware " and " Tokyo Shigeriden " tea and coffee combo in beautiful packaging.
"Japan only"
Share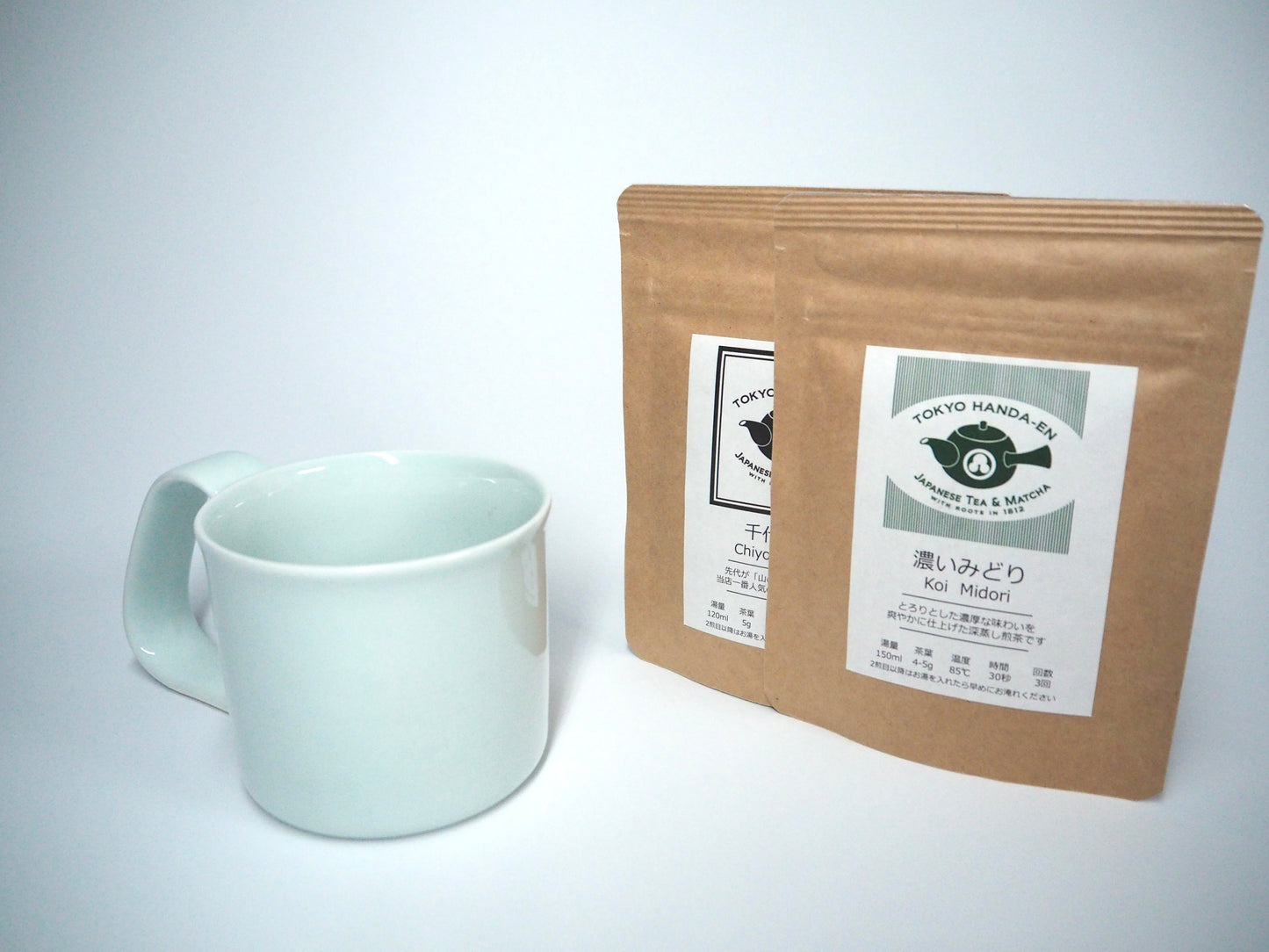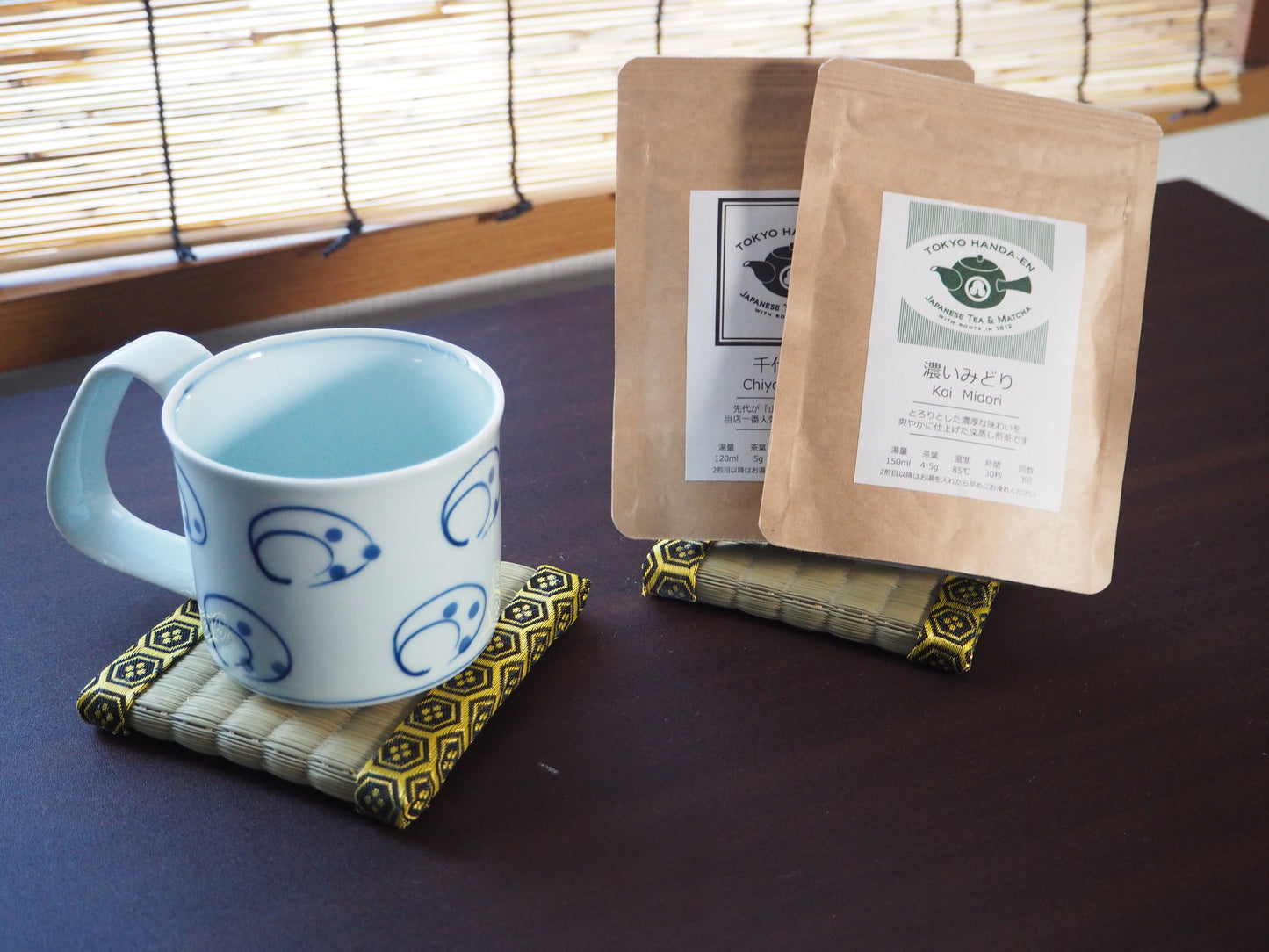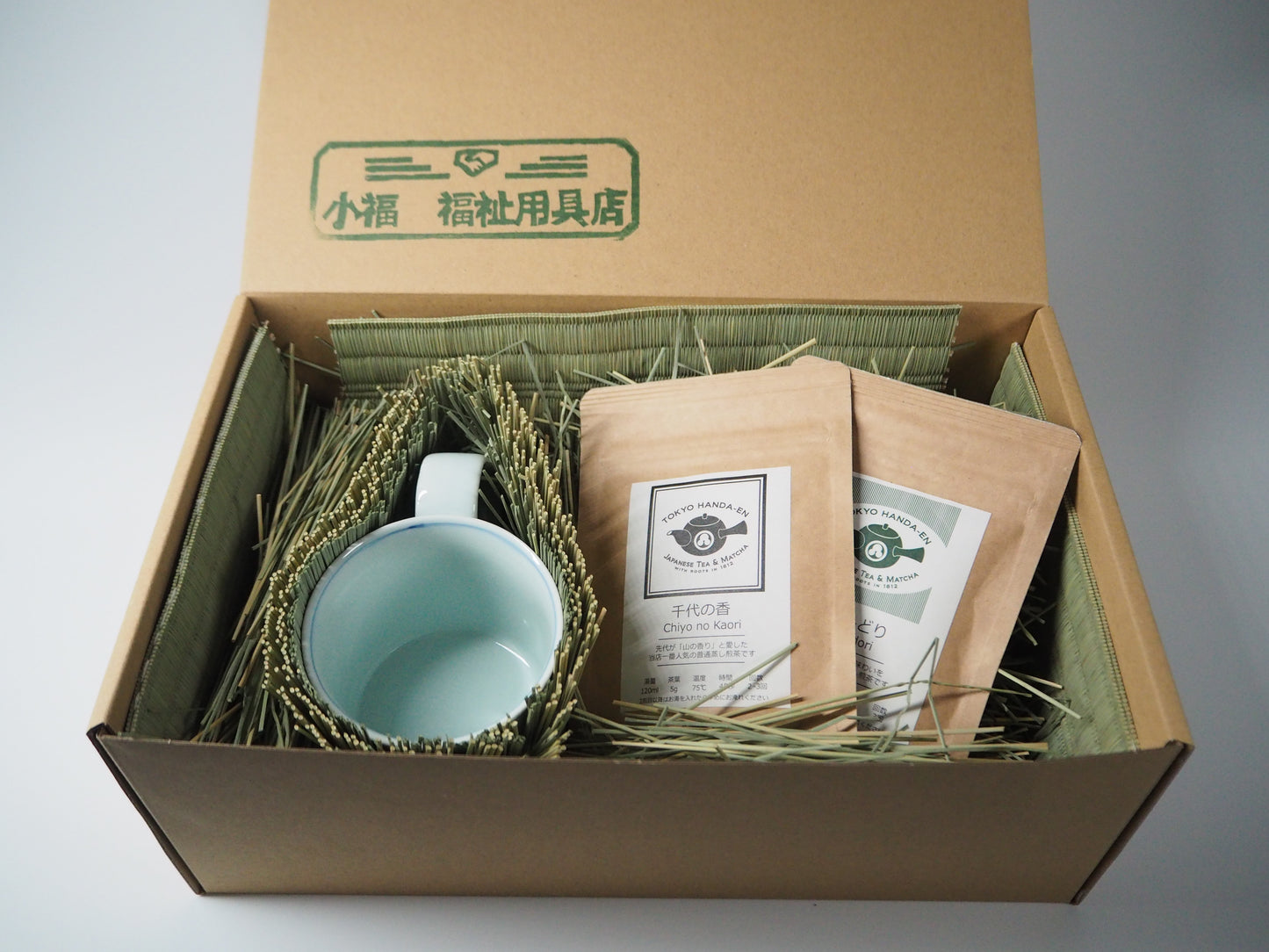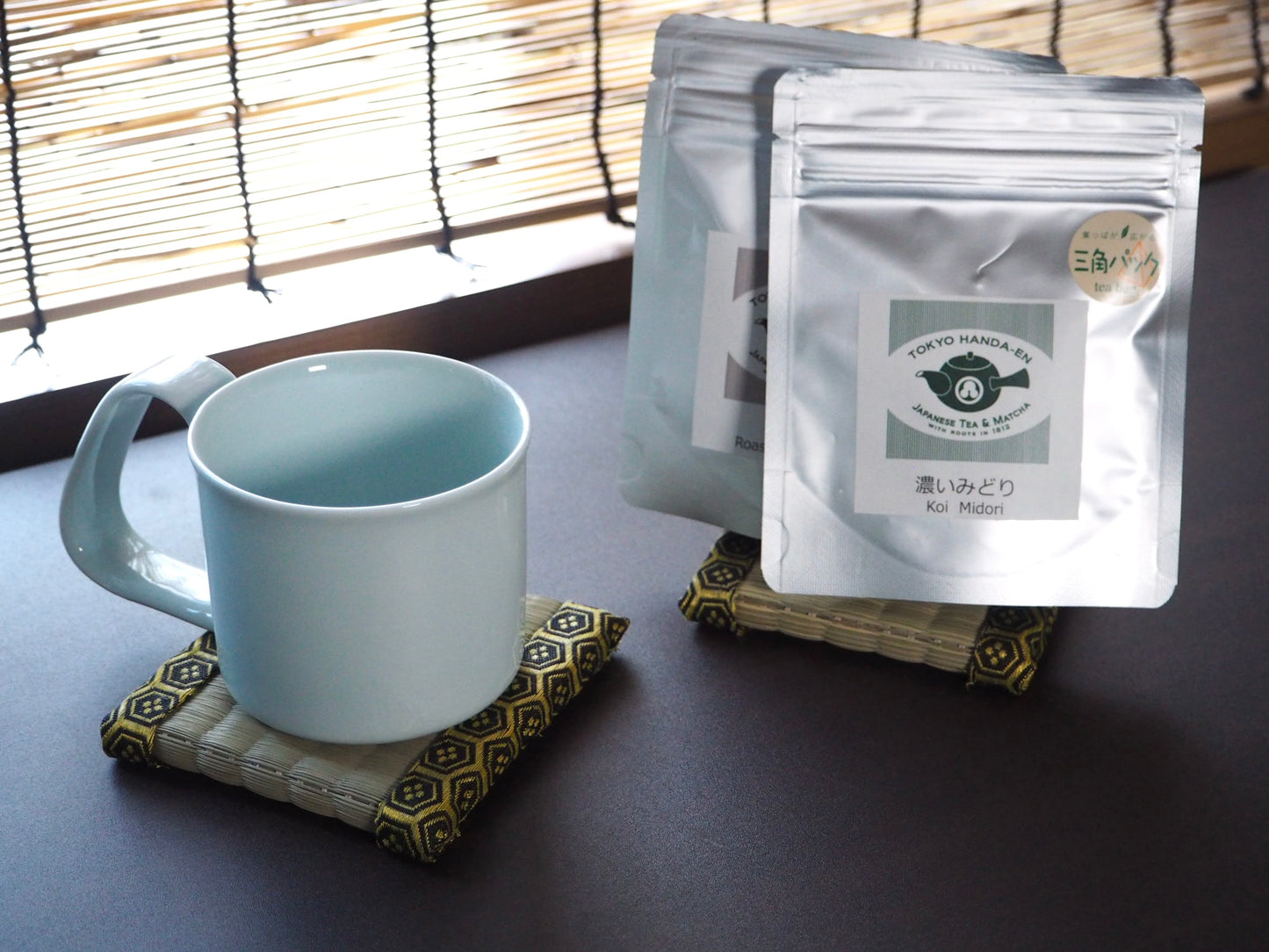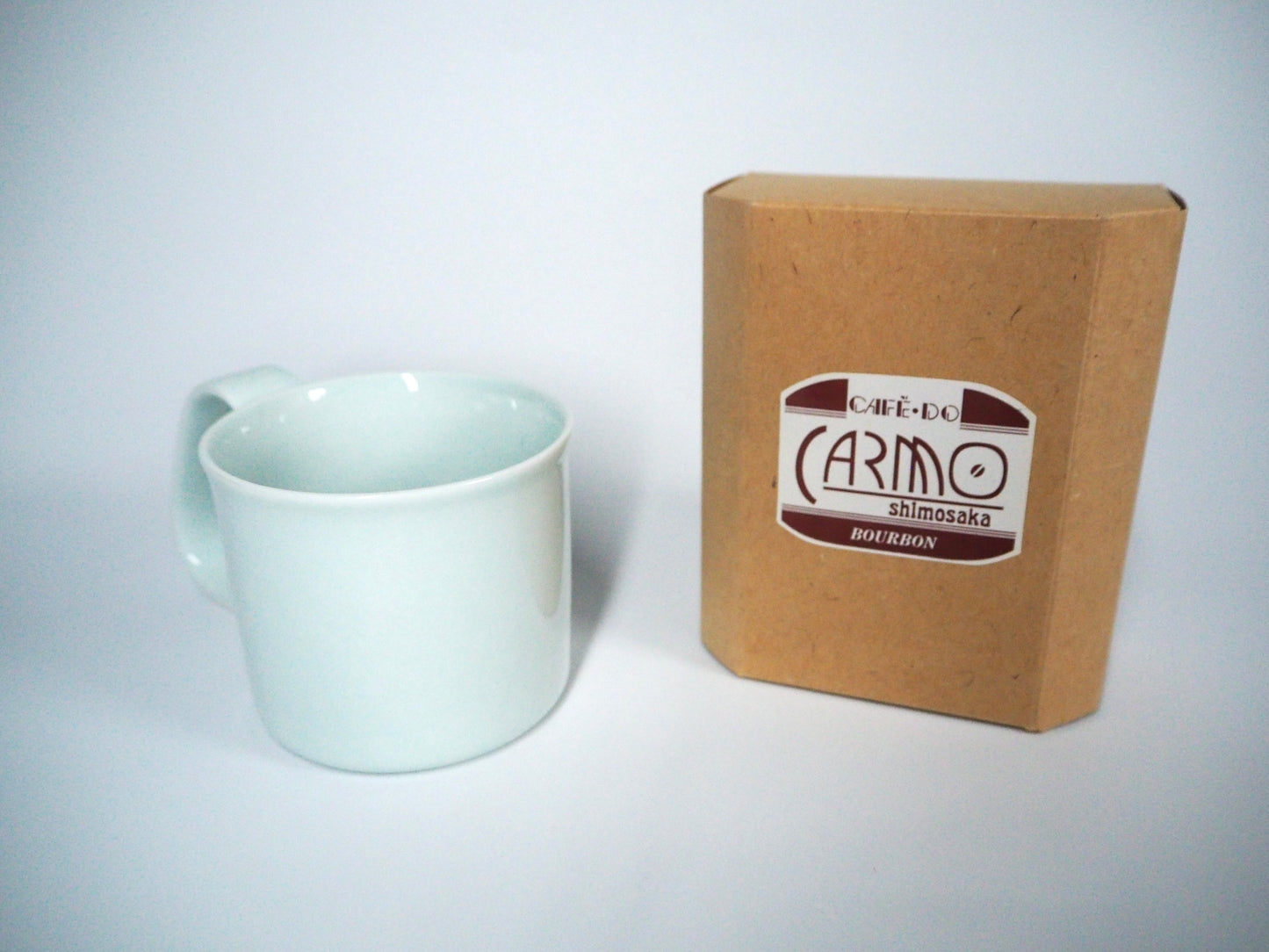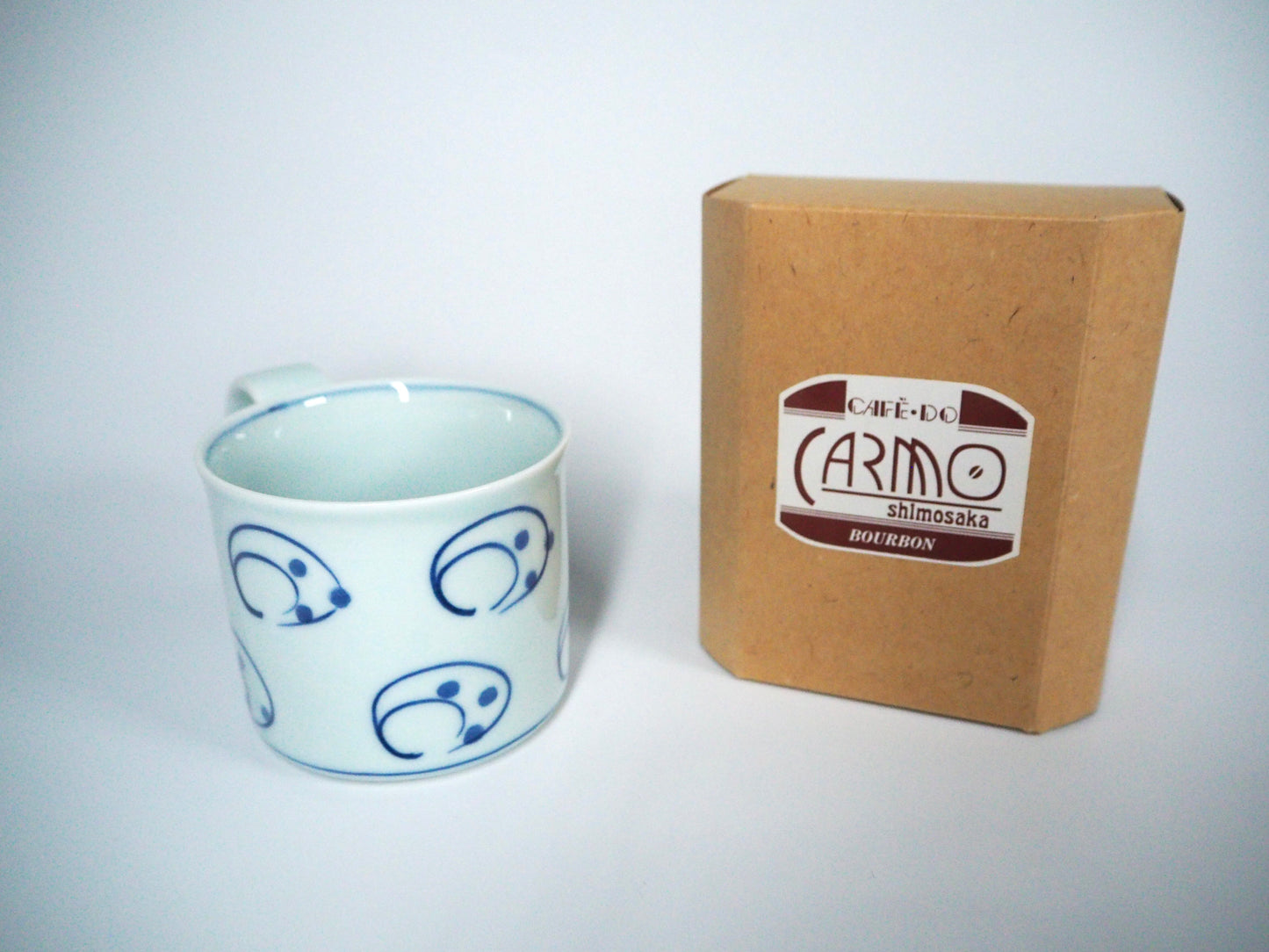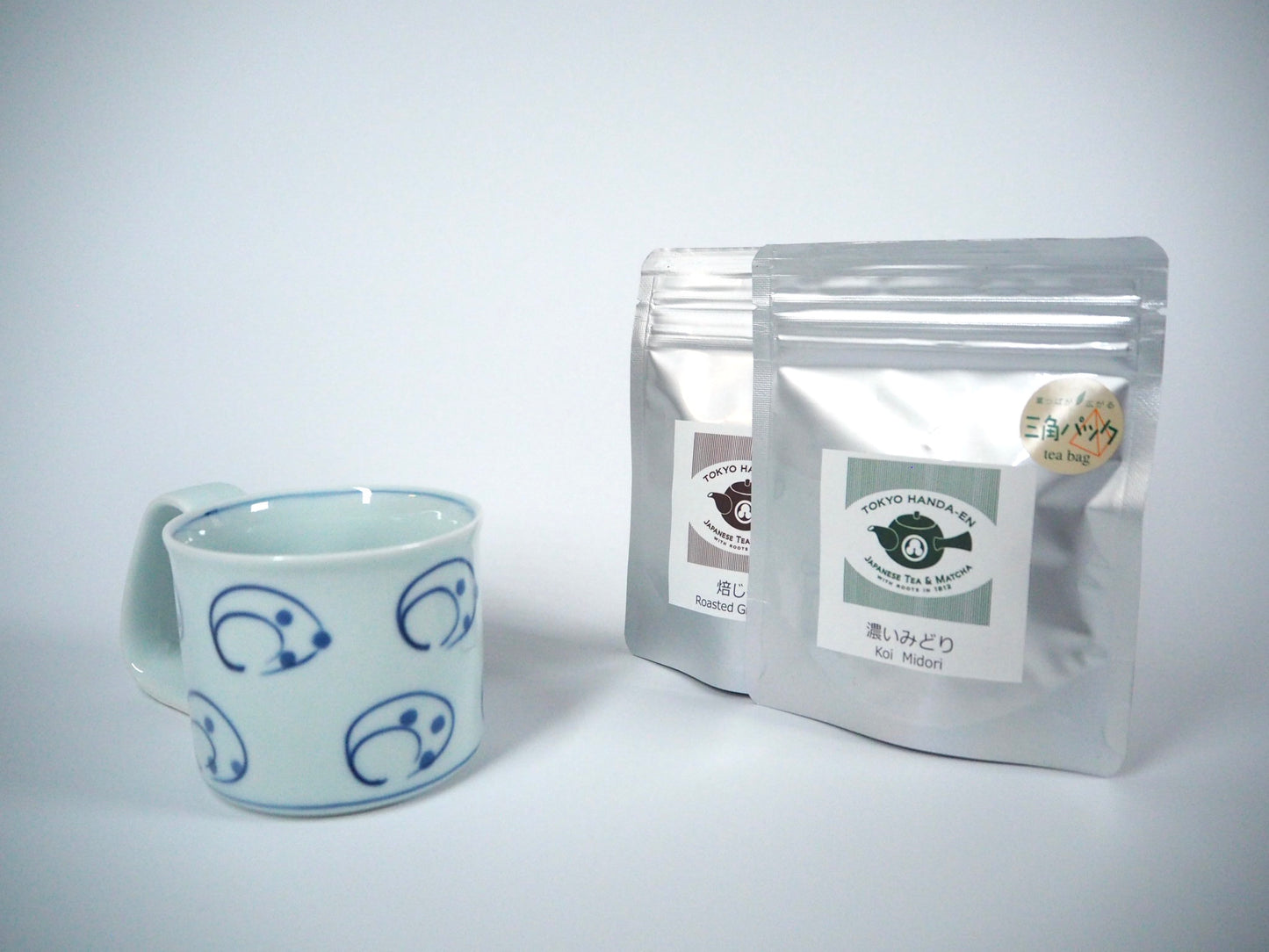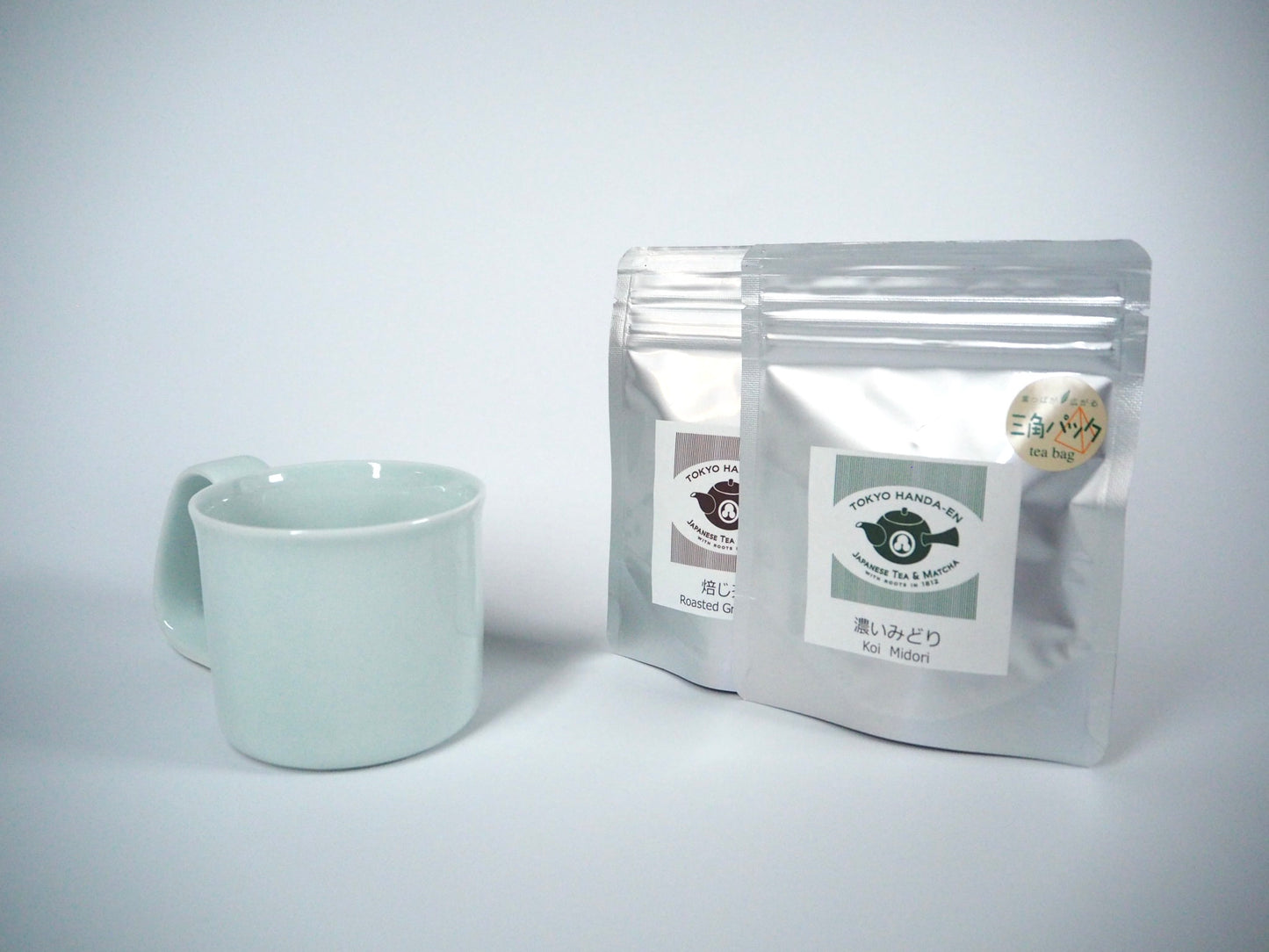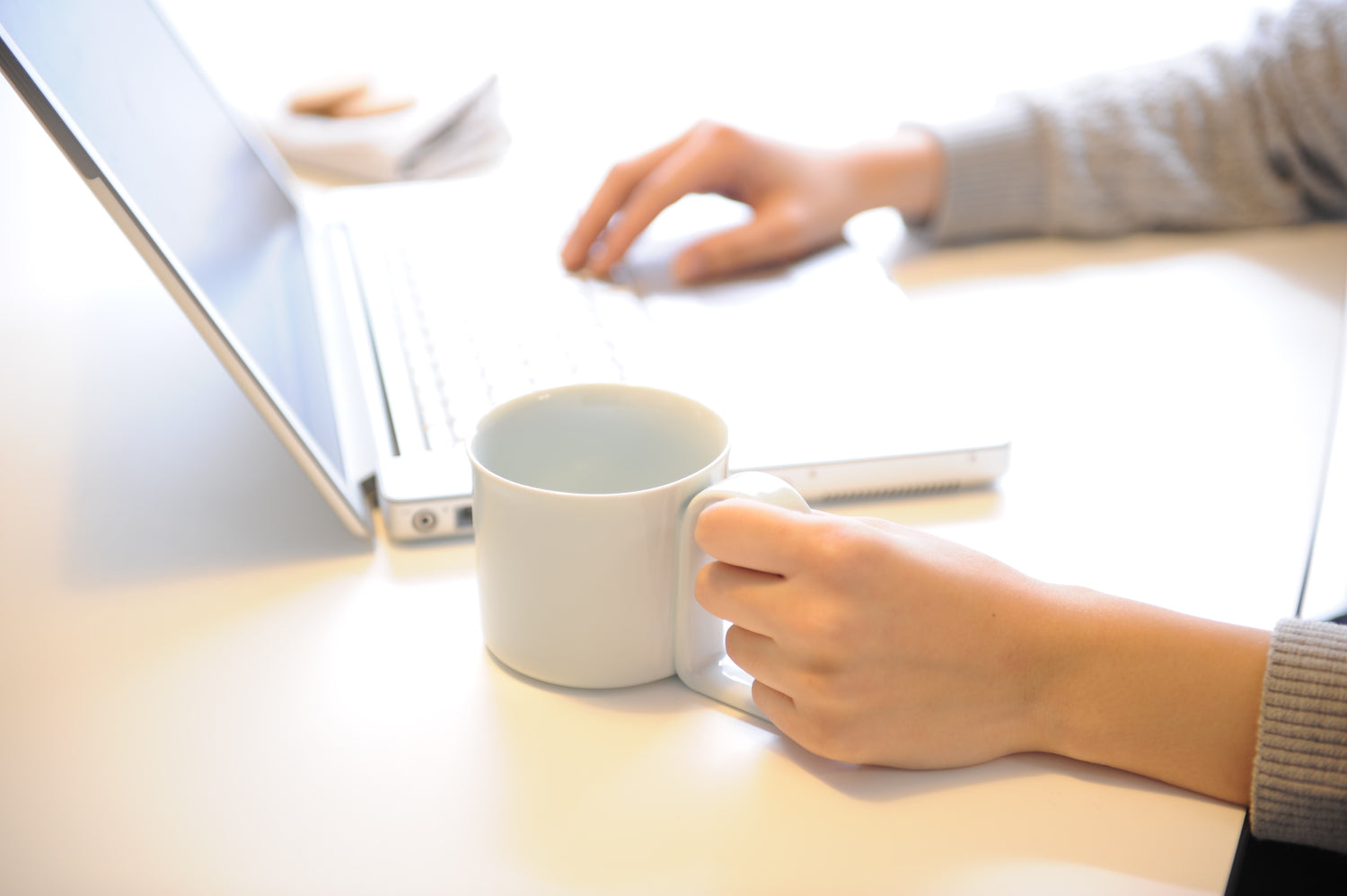 "Easy Scooping Cutlery" by Deku-Kobo
Deku-Kobo's "Easy Scoop Cutlery" cups are easy to hold and shaped to not tip over. The handle is shaped like a right triangle. Grab it without force and bring the cup to your mouth without tilting it. The bottom is wide and flat, and the handle is also facing the table. Even those who are shaking or shaking their bodies are hard to beat.
This is Arita porcelain fired with Arita pottery, and the white is a beautiful blue tableware. The deep black gives a sense of calmness. Whether you have an illness or disability, we want you to use clean utensils.
You or coffee as a set menu.
DEKU-KOBO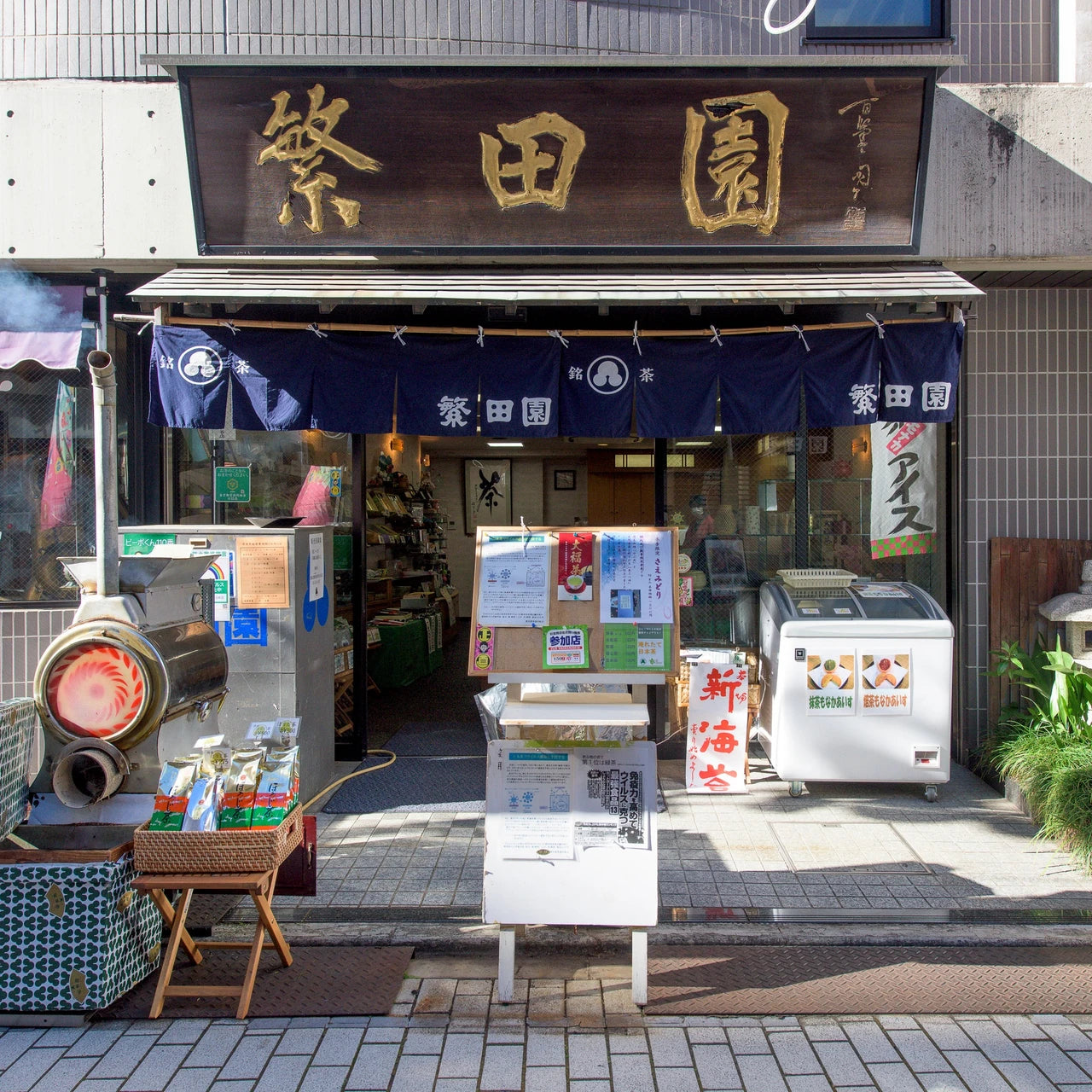 Delicious tea in "Tokyo Shigeriden"
For tea, we let you choose delicious tea from "Tokyo Shigeriden" that has been around for over 200 years. At Maoyuan, we go directly to the production area to check the condition of the fields before purchasing. Plus, since it's done in our own factory using our unique blending technique, it's a gem that can only be tasted in Maoyuan. You can choose from two types, tea leaves and tea bags.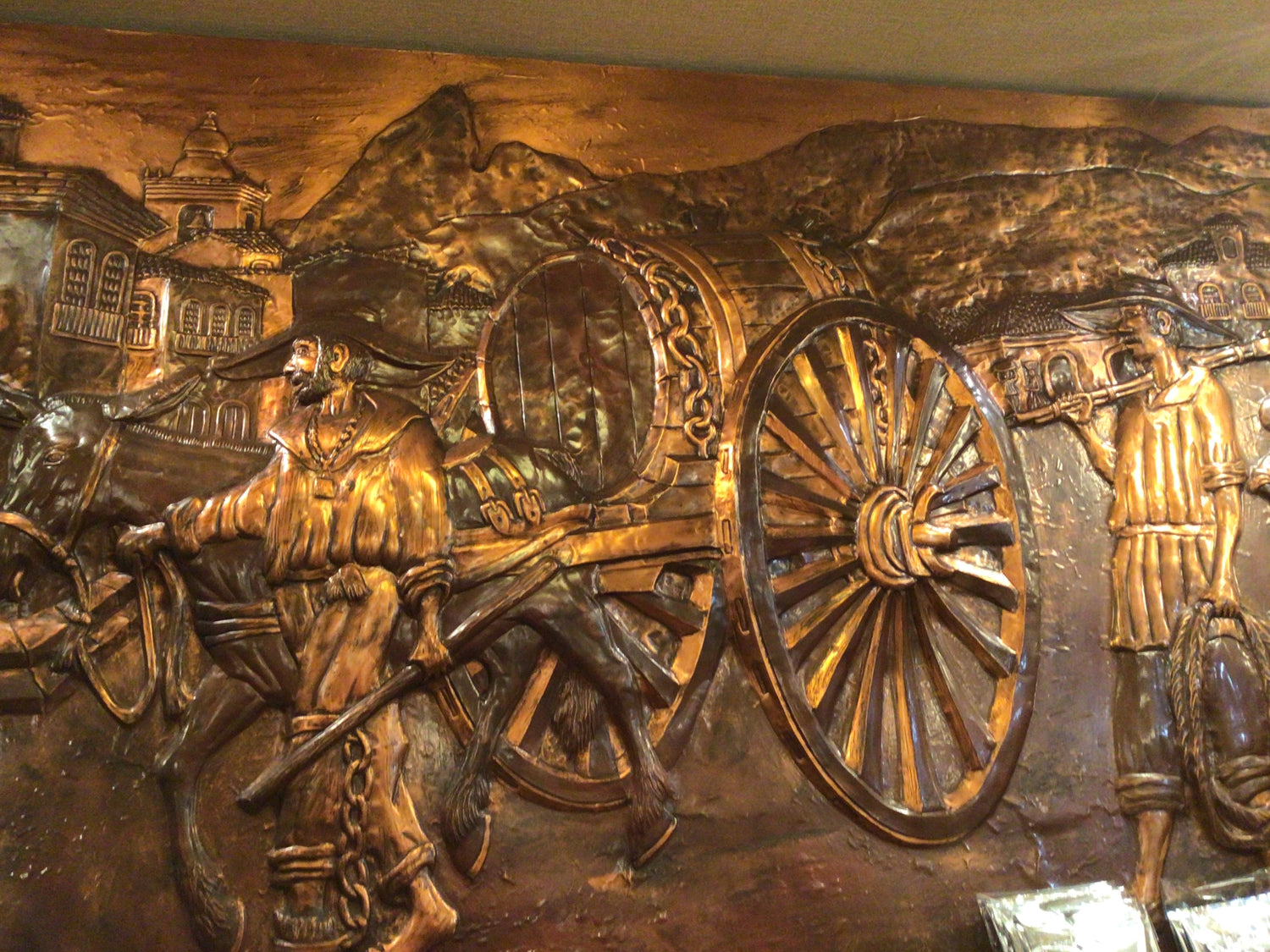 "Brazil Lagoa" beans
The coffee is also selected from BROWN CHIP, which is run by "Tokyo Shigeriden" using roasting techniques. Directly imported "Brazil Lagoa" beans are roasted into drip bags. You can easily enjoy aromatic coffee that can only be tasted here.
The theme of the packaging is "kindness"
The theme of the packaging is "kindness", and the welfare equipment is given as a gift. The exterior is natural colored recycled paper, but the sturdy construction protects the gift inside. In addition, the packaging material inside utilizes rush scraps from the process of making tatami. You can enjoy not only the natural color, but also the scent of rush.
Commitment to Packaging
"I hope you have a time you can enjoy"

"I hope you stay healthy forever"

This is the perfect gift to encourage those who are weak, shaken, numb or paralyzed.